THE NEWS OF THE MONTH
Business Ethics: criteria for Corporate Social Responsibility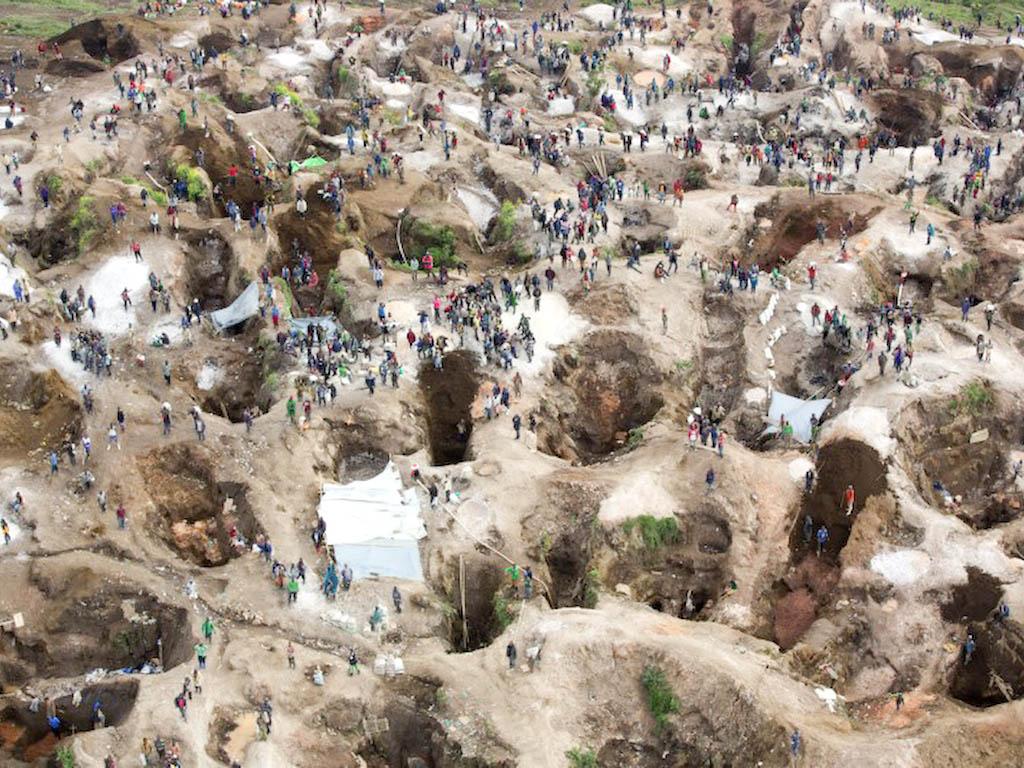 The global economy led by developed countries is in a dynamic of profit maximization. Large and medium-sized companies design fiercely strategic plans that allow them to increase their profits through access to new markets, obtaining cheaper raw materials and above all reducing labour costs.
In this economic context, the EU has promoted public-private investment through by European large companies in Africa in recent years. Thus, the European Union External Investment Plan allows European companies to invest in developing countries with legal security that guarantees them a safe investment. However, neither this plan nor the Cotonou Agreement through the Economic Partnership Agreements have made the slightest effort to ensure responsible and ethical behaviour of European companies in Africa. That is why we must ask ourselves what is the purpose of this eagerness of the European economy in the global market that always seeks to increase profits and selfishness at the detriment of solidarity.
On the one hand, these circumstances have made European companies (mainly agri-food businesses and natural resource extractive industries) an important engine for economic development in Africa. On the other hand, the investments that these companies make in Africa also have social, cultural and environmental impacts that must be taken into account to assess their effectiveness as an engine of development. But what is the responsibility of European companies when they operate in countries in Africa? Should companies act with the same rigour as if they were in Europe? What are we talking about when we refer to corporate social responsibility? Is it enough to comply with what is strictly legal to be able to talk about ethical behaviour of companies?
In this sense, the European Union must ask itself whether these companies carry out their activities with the same rigour as if they were operating in Europe; that is, whether they carry out their economic activity in a sustainable manner over time; whether European companies respect the environment through impact studies of their economic activity; if they respect the social and labour standards as prescribed by international treaties; if they take advantage of their economic power to act with impunity; or if European companies use financial engineering for illicit financial flows. Go on reading
THE GOOD NEWS
Why War?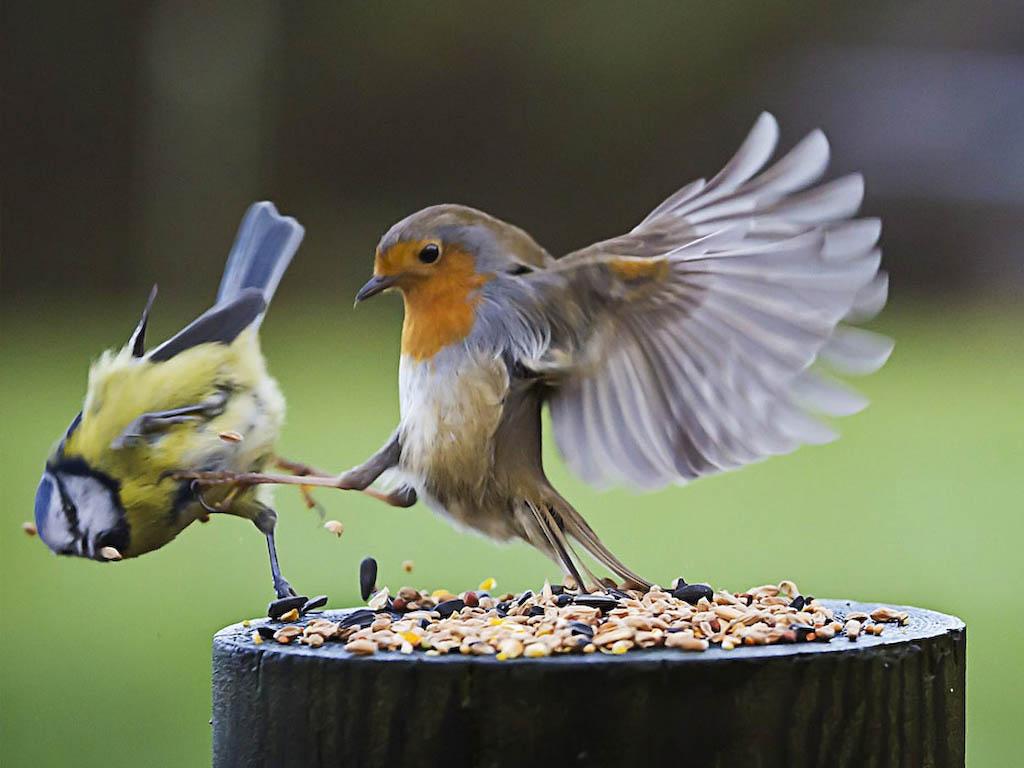 World Beyond War (WBW) a global nonviolent movement to end war and establish a just and sustainable peace, challenges the inevitability of war. They say, "War is a human choice not limited by any law of nature or biological determinism." In answer to those who believe it's impossible to eliminate war, they argue that is a kind of fatalism which assumes "humans do not make our history but are the helpless victims of forces beyond our control, that we have no free will" (See Myth: War Is Inevitable, World Beyond War, https://worldbeyondwar.org/inevitable/).
They recognize that disagreements are natural, and "developing ways to avoid generating conflicts is part of the answer" so they advocate using "more effective and less destructive tools to resolve conflicts and to achieve security." Likening the military-industrial complex's relationship to conflict as a "hammer-nail effect,"—if all you have is a hammer, every problem looks like a nail—they say what is needed instead is "a combination of disarmament and investment in alternatives" like "diplomacy, arbitration, international law enforcement, cultural exchange and cooperation with other countries and people."
WBW also refutes that war is natural to humans. They say, "It is very difficult to get people to kill in warfare. A great deal of psychological conditioning is required even to get them to fire their guns and very often they are traumatized by the experience and suffer post-traumatic stress disorder." We see many veterans who have difficultly re-entering society after combat who turn to drugs or suicide.
Looking at recent wars in Iraq and Afghanistan, you could justify their people fighting back in necessary self-defense. But WBW says, "Evidence shows that the most effective means of defense is, far more often than not, nonviolent resistance." While that nonviolent action may appear to those steeped in "warrior culture" as "weak, passive, and ineffective" they say "the facts show just the opposite." And the wisest course for those countries may have been nonviolent resistance, non-cooperation, and an appeal to international justice (See Security Without War, World Beyond War, https://worldbeyondwar.org/security/).
WBW says, "Some nations invest much more heavily in militarism than most and take part in many more wars…Some nations have completely abandoned war. Some have not attacked another country for centuries." A limited number of nations do not even have an army (See Myth: War is Necessary, World Beyond War, https://worldbeyondwar.org/necessary/). WBW believes that "the United States could easily make itself the most beloved nation on earth with much less expense and effort, by ceasing its 'military aid' and providing a bit of non-military aid instead." And rather that putting money into stopping refugees at the border, aid to Central American countries to help them reduce violence and gangs there would also reduce the exodus of their citizens who seek refuge here.
THE WORST NEWS
UN's Mandate to Protect Human Rights Takes another Hit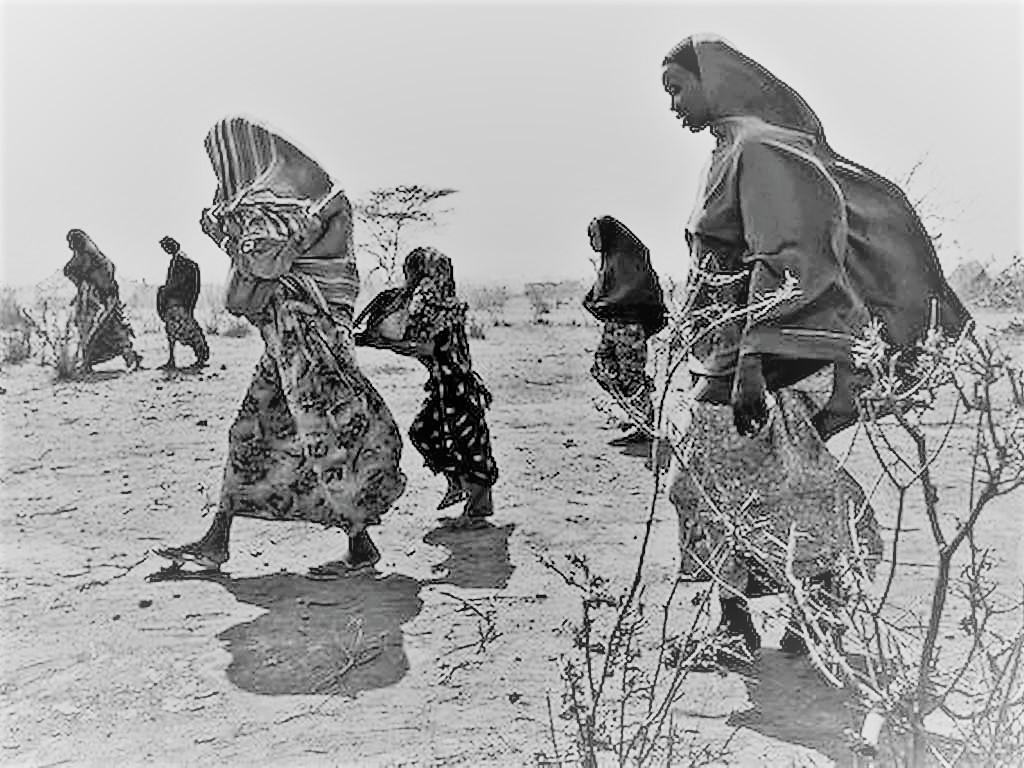 The UN's longstanding mandate to promote and protect human rights worldwide has taken another hit. The Geneva-based Office of the UN High Commissioner for Human Rights (OHCHR) says six of the UN's 10 treaty bodies are being forced to cancel their sessions this year due to financial reasons. The situation has been described as "an unprecedented consequence of some UN member States delaying payments due to the Organization."
Anna-Karin Holmlund, Senior UN Advocate at Amnesty International (AI), told IPS: "Amnesty is deeply concerned by member states' delay in paying their assessed contributions, which will have a direct effect on the ability of the UN to carry out its vital human rights work." Without these funds, the UN's human rights mechanisms and International tribunals could be severely affected.
By 10 May, only 44 UN member states – out of 193 — had paid all their assessments due, with the United States owing the largest amount. "Unfortunately, this is only the latest in a worrying trend of reduction in the UN budget allocated to its human rights mechanisms. To put this in perspective, the budget of the OHCHR is only 3.7 % of the total UN regular budget," she pointed out.
In addition to the possible cancellation of sessions of the treaty bodies, mechanisms created by the Human Rights Council such as Fact-Finding Missions and Commissions of Inquiry may be hampered in carrying out their mandate of investigating serious human rights violations.
The OHCHR said last week the cancellations meant that reviews already scheduled with member states, as well as consideration of complaints by individual victims of serious human rights violations — including torture, extra-judicial killings, enforced disappearances -– will not take place as scheduled. "The cancellation of sessions will also have numerous other negative consequences, and will seriously undermine the system of protections which States themselves have put in place over decades," said a statement released by the OHCHR.
The chairpersons of the 10 Committees are deeply concerned about the practical consequences of cancelling these sessions. They sent a letter to the UN Secretary General and the High Commissioner for Human Rights, requesting they, together with Member States, explore ways of addressing this situation, "as a matter of urgency." Go on reading
CELEBRATING!
Latest global population trends revealed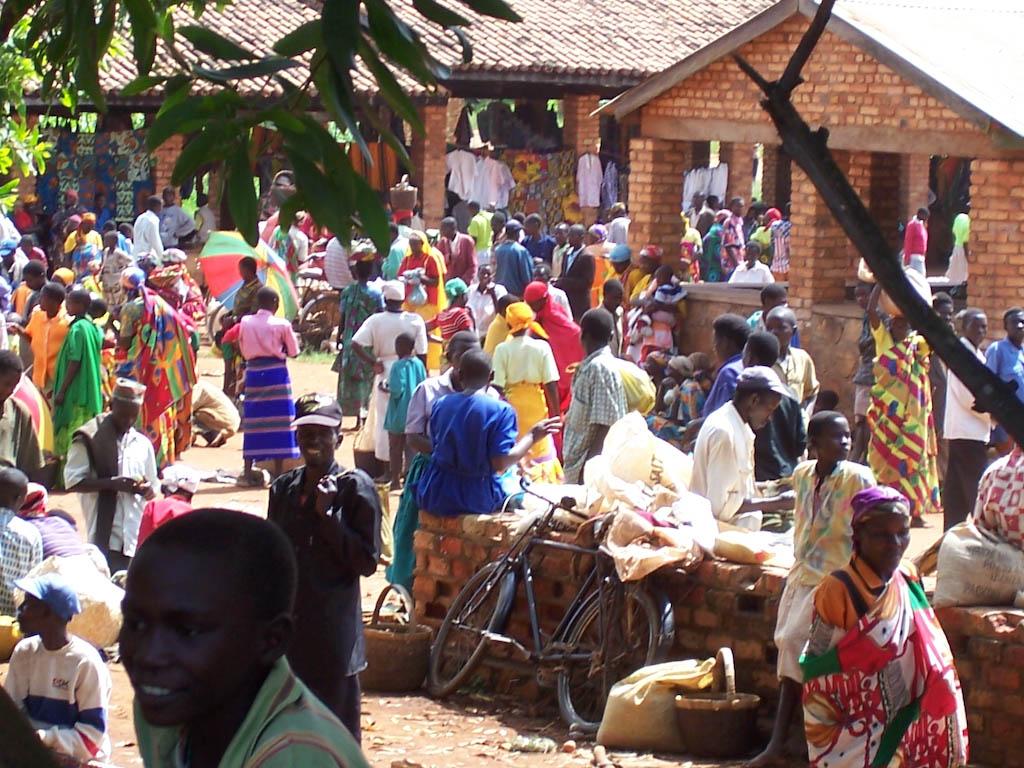 The world's population is expected to increase by 2 billion persons in the next 30 years and reach its peak around the end of the current century, at a level of nearly 11 billion, according to the World Population Prospects 2019 (WPP 2019) published by UN DESA's (Department of Economic and Social Affairs), Population Division on 17 June 2019. The report includes demographic estimates (1950 to current), providing a comprehensive overview of global demographic patterns, and projections (current to 2100) for 235 countries or areas. It includes some findings of great interest.
The world's population is projected to grow from 7.7 billion in 2019 to 8.5 billion (+10%) in 2030, to 9.7 billion (+26%) in 2050 and further to 10.9 (42%) billion in 2100.
While the population continues to grow at the global level, the rate of growth has been slowing since the 1970s and could be zero around the end of the 21st.
The fastest growing populations are found in the Least Developed Countries, where population growth brings additional challenges in efforts to achieve the Sustainable Development Goals.
Although differences in life expectancy across regions have diminished over the past decades, life expectancy at birth in sub-Saharan Africa still lags 11.5 years behind the global average.
The world's population will experience unprecedented ageing in the coming decades with 16% of the world's population aged 65 or over by 2050, up from 9% today.
The ratio of persons at working ages to those aged 65 years or over is falling with 48 countries expected to have potential support ratios below two by 2050, impacting the labor force and funding of pension systems and social protection.
WPP 2019, one of the most downloaded products of UN DESA, is used in more than one-third of the indicators of the 2030 Agenda for Sustainable Development. The release of WPP 2019 is the twenty-sixth edition of this dataset, produced by the Population Division every two years since 1951. See Latest global population trends revealed. For more information: World Population Prospects 2019
TAKE ACTION NOW!
Fake news: a threat and how to protect ourselves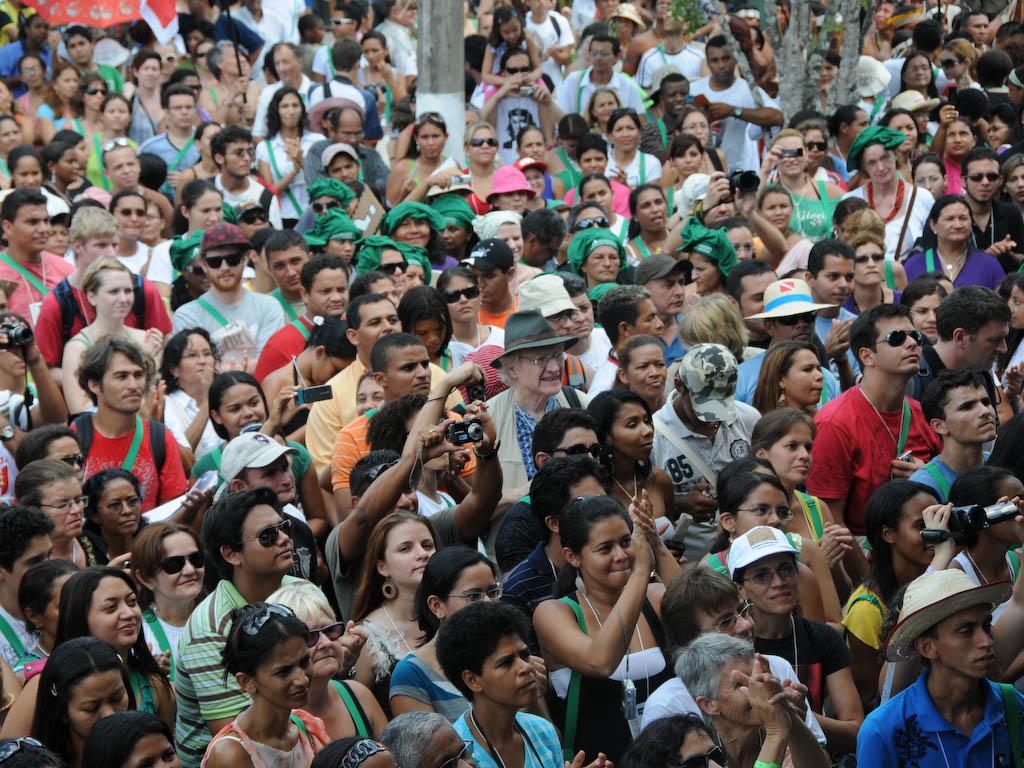 This article, while interesting, seems, at the end, too optimistic about the progress of the world. We should also have reservations about professional journalism, highly praised in this article, because it also needs a critical look. The major media quickly fall into the ease of repeating general opinion. It is also necessary to know how to look for alternative sources and it is there that it is not always easy to spot the producers of Fake news. A good alternative is also university research.
Before its last elections, Europe was drowned in floods of misinformation, like the alleged reconstruction of Notre-Dame with a minaret, or gangs of migrants who would attack the police! For months, Avaaz investigated this tsunami of false information in Europe and discovered a staggering reality: content from these misinformation networks have been viewed hundreds of millions of times, if not billions!
Studies show one after the other that no one is safe from these toxic lies, but the more we are aware of this danger, the more we will be able to protect ourselves from it.
5 things to know about misinformation
1-. It feeds on our fear and spreads quickly.
Humans are set up to retain more negative than positive information: this is how we learn. The peddlers of disinformation know it and play on our deep emotions, which makes us much more inclined to share fake news on social networks - where they spread and six times faster than the facts.
2-. It abounds on social networks and affects millions of people.
The more time we spend on social networks, the more the net giants earn money. They know that shocking or extreme content gets our attention, so they program their platforms to promote them. This affects millions of people. The largest newspapers sell a million copies, while the information shared on Facebook reaches more than one billion people a day. Go on reading
KNOWING THE SDGs
Goal 7: Affordable and clean energy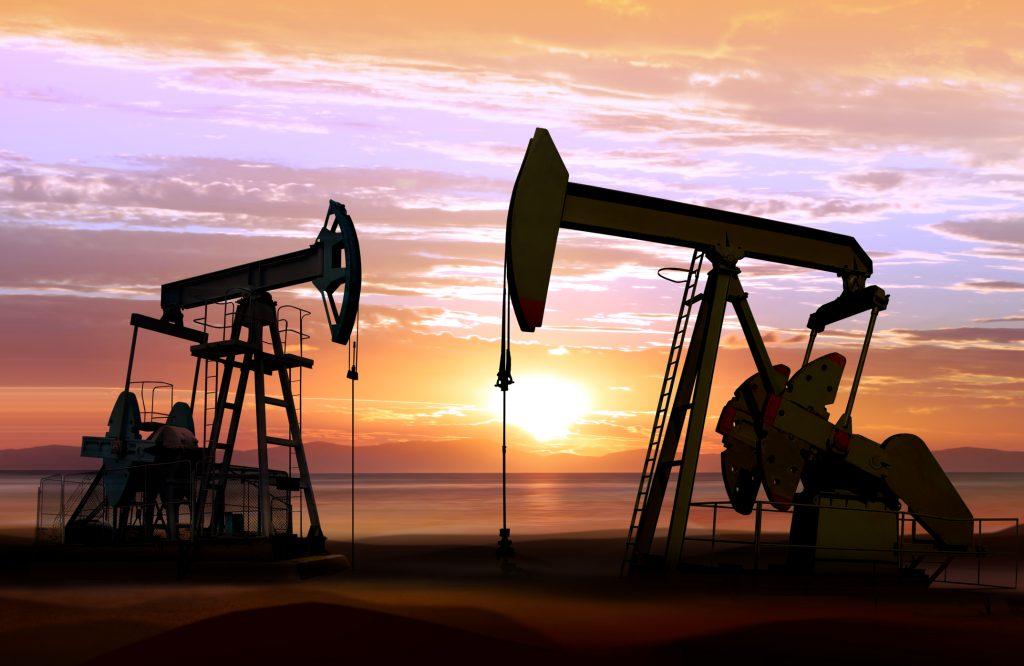 Ensure access to affordable, reliable, sustainable and modern energy. Energy is central to nearly every major challenge and opportunity the world faces today. Be it for jobs, security, climate change, food production or increasing incomes, access to energy for all is essential. Working towards this goal is especially important as it interlinks with other Sustainable Development Goals. Focusing on universal access to energy, increased energy efficiency and the increased use of renewable energy through new economic and job opportunities is crucial to creating more sustainable and inclusive communities and resilience to environmental issues like climate change.
At the current time, there are approximately 3 billion people who lack access to clean-cooking solutions and are exposed to dangerous levels of air pollution. Additionally, slightly less than 1 billion people are functioning without electricity and 50% of them are found in Sub-Saharan Africa alone. Progress has been made in the past decade regarding the use of renewable electricity from water, solar and wind power and the ratio of energy used per unit of GDP is also declining. However, the challenge is far from being solved and there needs to be more access to clean fuel and technology and more progress needs to be made regarding integrating renewable energy into end-use applications in buildings, transport and industry. Public and private investments in energy also need to be increased and there needs to be more focus on regulatory frameworks and innovative business models to transform the world's energy systems.
Facts and figures
13% of the global population still lacks access to modern electricity.
3 billion people rely on wood, coal, charcoal or animal waste for cooking and heating
Energy is the dominant contributor to climate change, accounting for around 60 per cent of total global greenhouse gas emissions.
Indoor air pollution from using combustible fuels for household energy caused 4.3 million deaths in 2012, with women and girls accounting for 6 out of every 10 of these.
The share of renewable energy in final energy consumption has reached 17.5% in 2015.
Goal 7 targets. By 2030,
ensure universal access to affordable, reliable and modern energy services
increase substantially the share of renewable energy in the global energy mix
double the global rate of improvement in energy efficiency
enhance international cooperation to facilitate access to clean energy research and technology, including renewable energy, energy efficiency and advanced and cleaner fossil-fuel technology, and promote investment in energy infrastructure and clean energy technology
expand infrastructure and upgrade technology for supplying modern and sustainable energy services for all in developing countries, in particular least developed countries, small island developing States, and land-locked developing countries, in accordance with their respective programmes of support
See the IN Web page for more information Goal 7: Affordable and clean energy
KEEP HOPING
Inside the Congo cobalt mines that exploit children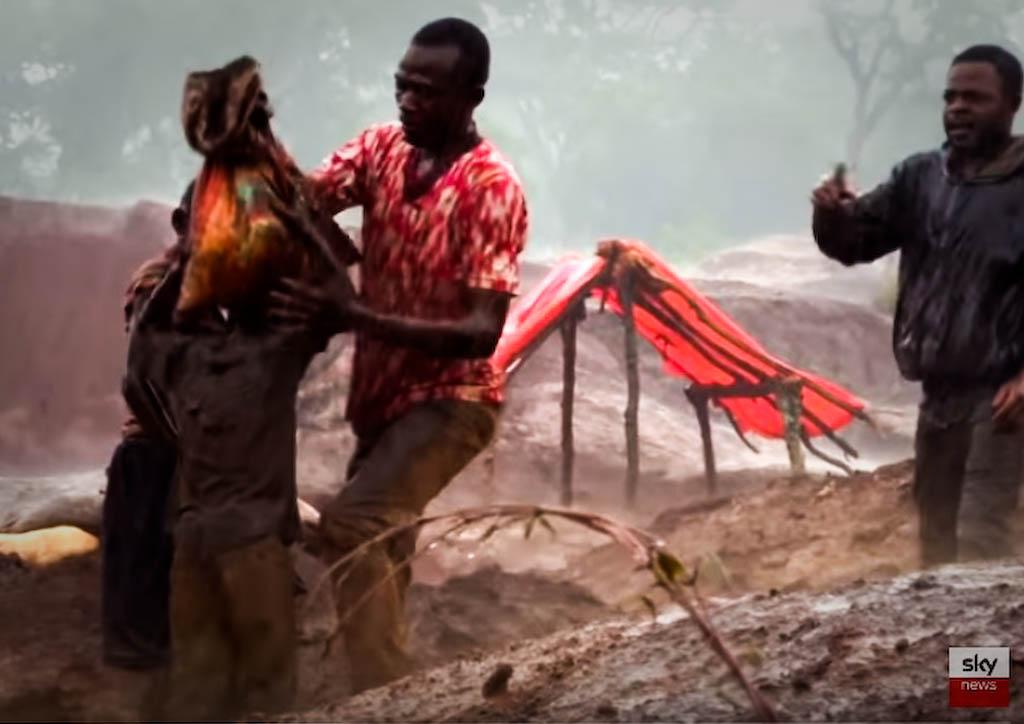 The cobalt mines with which the batteries of our mobiles are manufactured are a place of child exploitation. It is revealed by a Sky News video that shows children working in those mines.
Cobalt is an element that has become essential in the manufacture of lithium batteries and other components for electronic devices. Its most important mines are in the Democratic Republic of the Congo, which produces 60% of the world's cobalt. Unfortunately, there is no legislation regulating its extraction in Africa. The looting was predictable and the ore is extracted in unfortunate conditions and then sold to multinationals, including China and United States, and nobody asks where it came from or how it arrived.
The video shows children carrying cobalt sacks, working and moving through extremely dangerous terrain. To prepare the report and show what is happening in the Congolese mines, the Sky News team traveled to different places in the province of Katanga. It found children under exploitation in all mines. All barefoot and without any protection, working for nine cents a day, even under heavy rains. They say they have pains all over their bodies because they are forced to work more than twelve hours a day. As if this were not enough, the tunnels of the mine are hand dug by miners without any tools. The galleries do not have any type of support, so that during rainy days, passing through them is a mortal risk. There are, according to the Sky News team, numerous uncontrolled mines in which children, women and men work in conditions of full slavery.
The World Health Organization (WHO) has warned on many occasions the risks of cobalt for health. Despite that, children who work in these mines manipulate it without any protection. There are children playing with cobalt stones and pregnant women with other babies in tow working tirelessly to remove the material from the mine. Doctors in the area also report mysterious diseases and tumors. Apparently, the water that reaches the village would be completely contaminated by cobalt. The supply chain is completely opaque. In it, the unfortunate conditions of illegal mines, child exploitation and pollution of the area are mixed.
Watch the video Inside the Congo cobalt mines that exploit children produced by Sky News and published by Cecilia Hill on March 3, 2017.
WORTH THINKING ON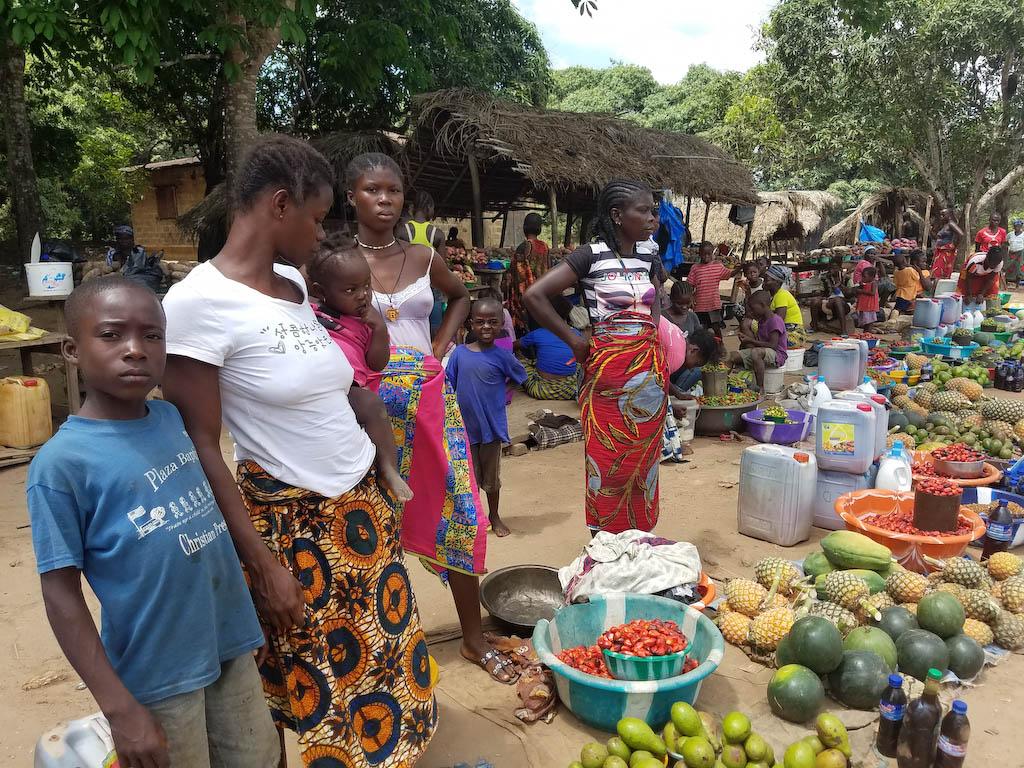 Advocacy is about politics and change, values and beliefs, consciousness and knowledge. It is about building democratic organizations and expanding citizens' skills to understand how power operates. It is a sort of advice empowering people to know the reality, how to choose and how to behave in modern society.
Pope Francis during the SFMM (Social Forum on Migrations - Mexico November 2018), sent a clear message: the refugees and the migrants are persons and no one has the right to think for them, judge them for their reasons to take this adventure risk. Nevertheless, their own family, their own people, their own Church have the right to give them some advice. Some African bishops did their advocacy for youth with these strong words: "Do not believe in false promises leading to slavery" and death "in the Mediterranean or in the Libyan desert."
Gathered in Ouagadougou, Burkina Faso, from 14 to 20 of May, for their Third Plenary Assembly, the bishops of Recowa-Cerao - the national and inter-territorial conferences of West Africa – published a statement and a pastoral message that referred, also, to the scourge of mass emigration.
The Bishops praised the important steps Africa has realized, in recent years, thanks to the Church's missionary, charitable commitment, and the dedication of her children. However, they point out the "unexpected threats, unprecedented tragedies and new disasters threatening to destroy all these efforts for social development and human progress." The list is long: epidemics, environmental disasters, sectarian violence, attacks on democracy, difficulty in reaching national reconciliations, new forms of terrorism and poverty, and stressed "the problem of migration that especially affects young Africans" and address part of their message directly to them.
Do not believe the false promises leading to slavery
"You represent the present and the future of Africa, which must struggle with all resources for the dignity and happiness of her sons and daughters. In this context, we cannot be silent about the phenomenon of migration of young Africans to Europe. Our hearts as pastors and fathers suffer in the sight of these boats overloaded with young people, women and children, which are destroyed in the waves of the Mediterranean. Certainly, we understand your thirst for happiness and well-being that your countries do not offer you. Unemployment, misery, poverty remain evils that humiliate and revolt. However, they are not enough for you to sacrifice yourselves by taking such dangerous paths and to destinations where happiness seems to escape those who live in these places where you so desire to reach. God did not strip Africa. On the contrary, He has provided her with so many human and natural resources that it can offer all her children what they need." Go on reading
RESOURCES
Amazonia: New Paths for the Church and for an Integral Ecology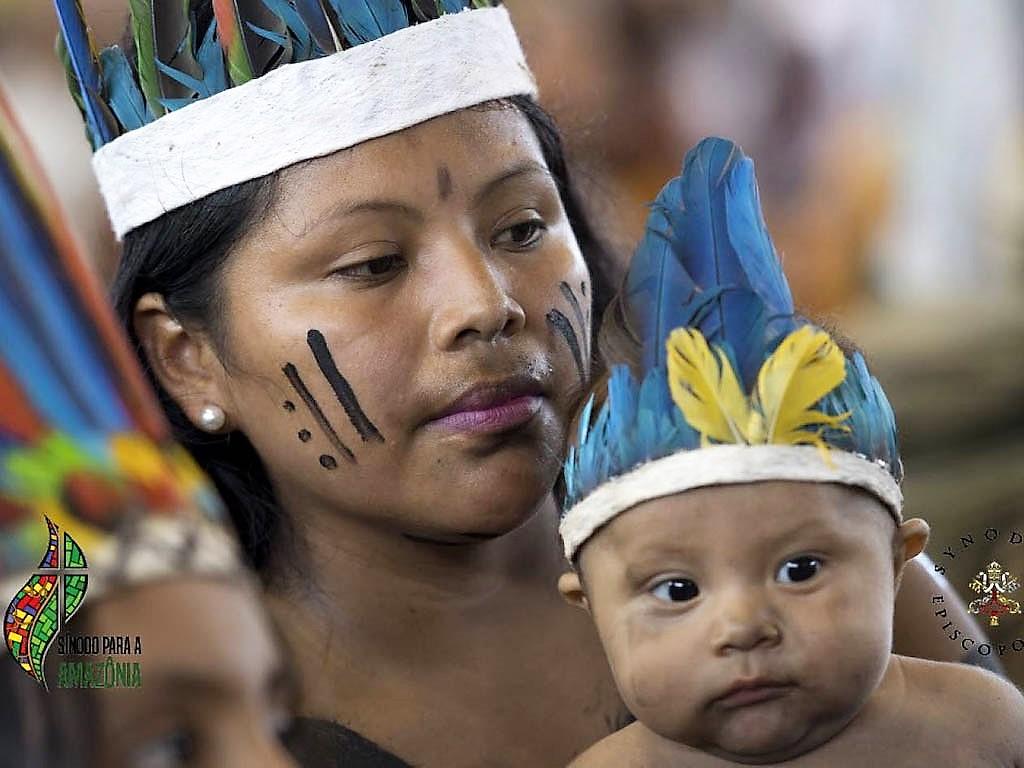 In accordance with the proclamation by Pope Francis on October 15, 2017, the Special Assembly of the Synod of Bishops, called to reflect on the theme: New Paths for the Church and for an Integral Ecology, will take place in October 2019. New paths for evangelization must be designed for and with the People of God who live in this region: inhabitants of communities and rural areas, of cities and large metropolises, people who live on river banks, migrants and displaced persons, and especially for and with indigenous peoples.[1]
In the Amazon rainforest, which is of vital importance for the planet, a deep crisis has been triggered by prolonged human intervention, in which a "culture of waste" (LS 16) and an extractivist mentality prevail. The Amazon is a region with rich biodiversity; it is multi-ethnic, multi-cultural, and multi-religious; it is a mirror of all humanity, which, in defense of life, requires structural and personal changes by all human beings, by nations, and by the Church.
The Special Synod's reflections transcend the strictly ecclesial-Amazonian sphere, because they focus on the universal Church, as well as on the future of the entire planet. We begin with a specific geographical area in order to build a bridge to the other important biomes of our world: the Congo basin, the Mesoamerican Biological Corridor, the tropical forests of the Asia Pacific region, and the Guarani Aquifer, among others.
Listening to indigenous peoples and to all the communities living in the Amazonia – as the first interlocutors of this Synod – is of vital importance for the universal Church. For this, we need greater closeness. We want to know the following: How do you imagine your "serene future" and the "good life" of future generations? How can we work together toward the construction of a world, which breaks with structures that take life and with colonizing mentalities, in order to build networks of solidarity and inter-culturality? And, above all, what is the Church's particular mission today in the face of this reality?
This Preparatory Document is divided into three parts corresponding to the method "see, judge (discern), and act". At the end of the text, there are questions that allow for dialogue and a progressive approach to the regional reality and the expectation of a "culture of encounter" (EG 220). The new paths for evangelization and for shaping a Church with an Amazonian face grow out of this "culture of encounter" in daily life, "in a multifaceted harmony" (EG 220) and "happy sobriety" (LS 224-225), as contributions for the building of the Kingdom. Go on reading the Instrumentum laboris
WITNESSING
Silencing the Guns in Africa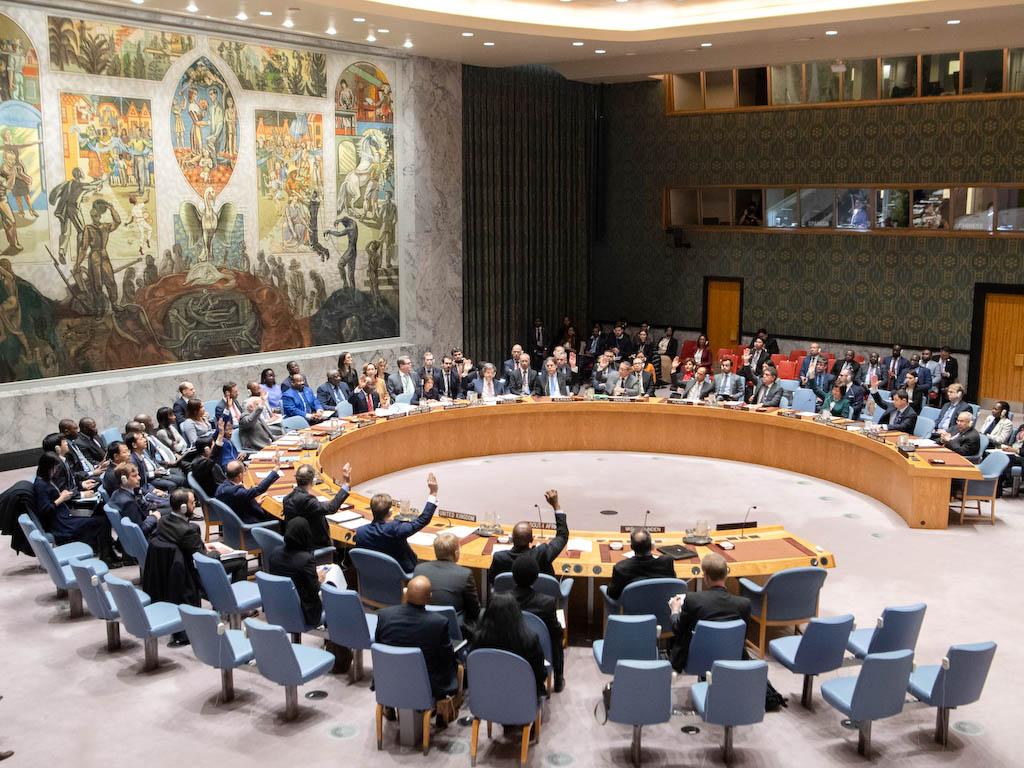 On 27 February 2019, the Security Council welcomed the African Union's "determination to rid Africa of conflicts and create conditions favorable for the growth, development and integration of the continent as encapsulated in its goal of 'Silencing the Guns in Africa' by the Year 2020." The global endorsement received by this commitment was not a surprise and is a good advocacy initiative for Africa. Half of the 14 United Nations (UN) peacekeeping operations are in Africa, where the UN also run political offices for conflict-prevention and peacebuilding activities. The presence of so many armed confrontations led the African Union (AU) to solemnly commit itself in 2013 "not to bequeath the burden of conflict to the next generation of Africans and undertake to end all wars by 2020."
'Silencing the Guns' would promote prevention, management and resolution of conflicts in Africa. This is an important commitment "not only for what it aims to do, but also for what it says about the importance of African leadership and partnership with the global community," stated Rosemary A. Di Carlo, the Under-Secretary-General during the debate aiming for the adoption of the resolution. She stressed the importance for the UN to support the AU in order to "silence the guns".
The vision is ambitious and far from the reality of what is happening on the ground. However, even limited success would be a major boost for Africa, and especially for those six countries in their long and major conflicts: Democratic Republic of the Congo (DRC), Central African Republic (CAR), South Sudan, Mali, Darfur, and Somalia. In the Great Lakes region, there are 11 million displaced persons; over 3 million people have died in the Congo's two-decade conflict (DPPA Politically Speaking). Go on reading