THE NEWS OF THE MONTH >>
The risks of communication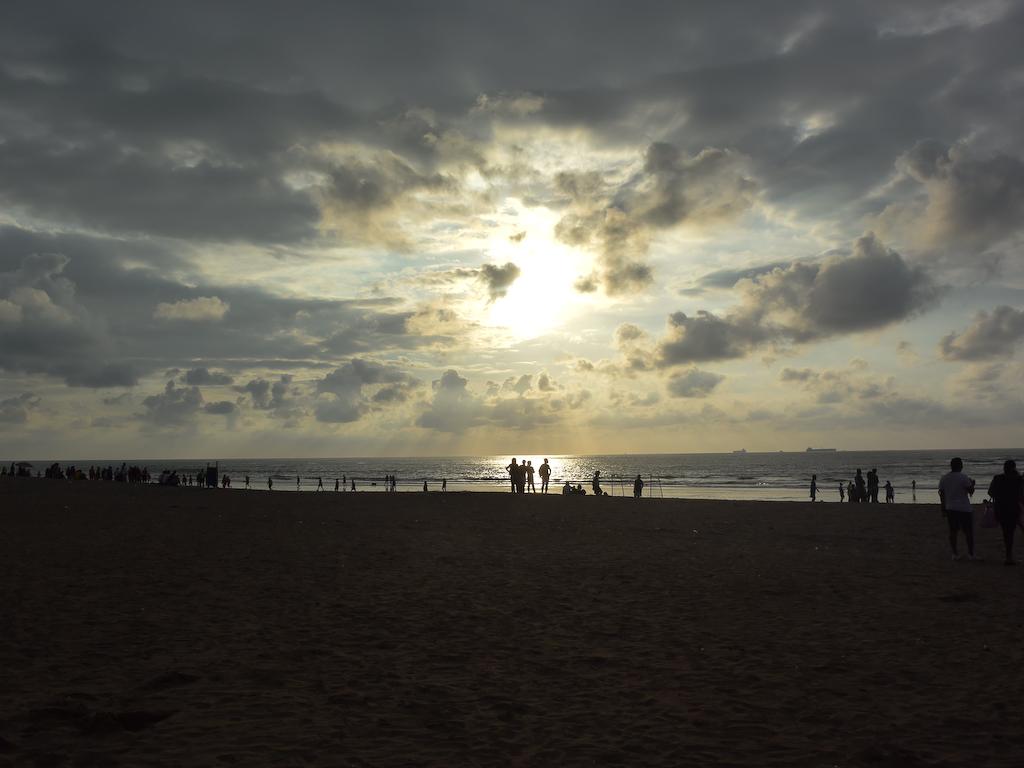 On Communication Science studies - something may have changed - there were three basic axioms: selective exposure, comprehension and memory.
Selective exposure (see also selective exposure theory) is a phenomenon leading the receiver - or listener -, to listen, see, grasp from reality and communication only what does interest, what impacts emotionally. From there comes the post truth, that is, a truth that corresponds not to the facts but to the perceived emotion at the moment of reading or living the facts. The risk of the post truth is that it leads to positions, decisions, actions not based on reality but on subjective emotions, should these be individual, of a group or of all society. Trump's lies easily accepted by his followers are an example often quoted by post truth analysts.
Selective perception is even more dangerous because it is guided by prejudices and preconceived ideologies. From facts known and even lived, subjective perception and conclusions are draws that partially distort, deform and alter the reality. "Mental noise limits our concentration and renders our perception and interpretation selective." Daniel Fisher's article of this Newsletter edition on north-American politics offers an example. No one can deny that Trump is a danger to the US and the world. However, Washington has always provoked conflicts and wars, manipulated elections in other countries to sustain its war machine and its financial interests. What bothers the mass media and the US democratic party today is that Trump does not hide but exposes the north-American imperialism. US foreign policy was never founded on justice, but before Trump, it was concealed under the mantle of a humanitarian speech. Now it's naked.
Selective memory (See also Memory erasure) leads us to keep in our memory certain facts, while we completely forget others. A useful defensive phenomenon because it would be impossible to remember everything that is read, heard and lived. And this also helps to overcome traumas. However, selective memory has become nowadays a political and ideological methodology. Politicians and ideologues say and promise things trusting that the people will remember them as if they were "facts" and deny things and promises made being sure that the people will not remember them. An example may be the Testimony of this Newsletter. Who remembers today the euphoria of Resolve for the 60 million clicks in favor of its campaign Invisible children against Joseph Kony's LRA (Lord's Revolution Army) in Uganda? After 12 years The Resolve LRA Crisis Initiative is closing its doors with a post of reflection and explanation. Correct, but meanwhile people are still suffering. Will not there be a good deal of hypocrisy when initiatives are taken and closed while forgetting the initial purposes and commitments to the people who were involved? See also: Donald Trump is a victim of Washington's anti-Russia bias
THE GOOD NEWS >>
Colombia, against AngloGold Ashanti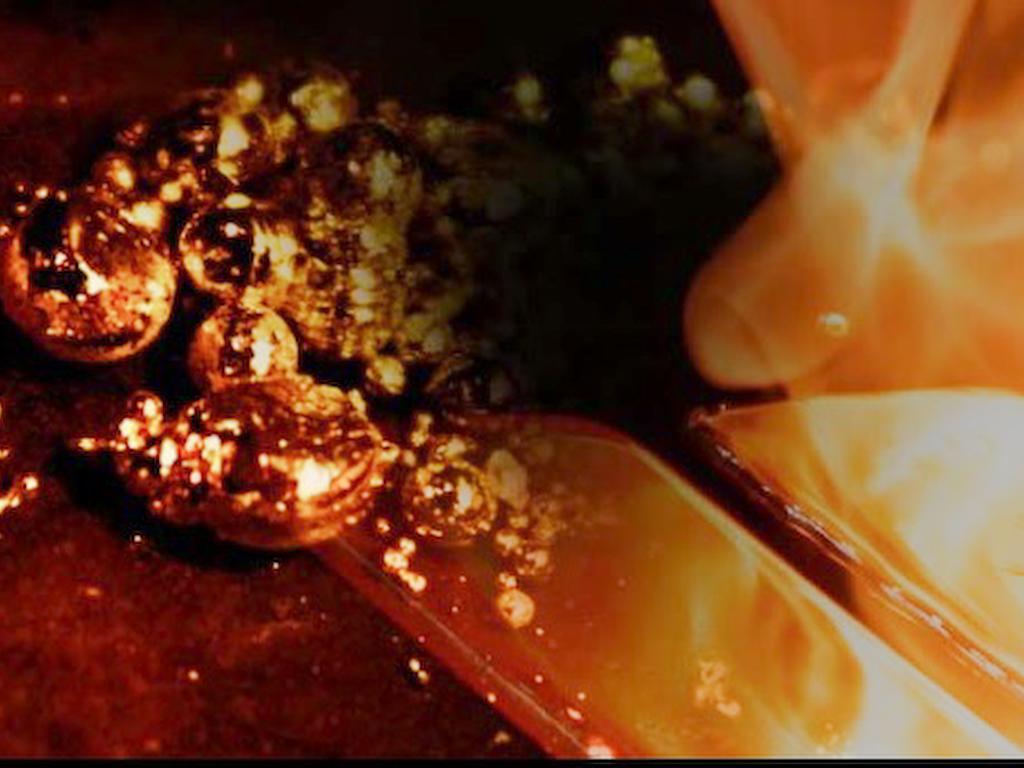 The Bishop of the diocese of Jericho, Mgr. Noel Antonio Londoño Buitrago, C.SS.R., joined the voices of protest of farmers, breeders and civil leaders of the municipalities of Pueblorrico, Tarso, Fredonia and Jerico, against the threats of the Anglo Gold Ashanti multinational mines, which already have mining licenses in an area of 7,595 hectares in this region of the department of Antioquia. The statement by Mgr. Londoño comes after the historic decision of the City Council of Tamesis, which with the favorable vote of eleven councilors, approved a project "Agreement" on 28th May to prohibit the extraction of metals in its territory, a few days before the same vote on the same topic was to be held at Jerico Municipal Council on June 7th. The municipal Councilors of Tamesis therefore considered the request of the community to be correct, which was also expressed through public messages with slogans like "no gold in the world pays a waterless Tamesis". The Councilors of Jericho are expected to do the same, because their community also said, "Life is worth more than copper and gold." In this way, Tamesis has become the first municipality in the department of Antioquia to make a decision to protect water sources, biodiversity and the agricultural and tourist vocation, as had already been done by other municipalities in Colombia, through Acuerdo or referendum projects, including Cajamarca (Tolima), Pitalito, Timana, El Agrado, Oporapa, Tarqui and Elias (Huila). The Bishop expressed his position against mining projects by talking to the local press: "Mining activity yes, but not like this, and not here". He then explained: "We cannot stay without sand, no cement, no iron ... mining activity has always existed, but not here, in a land which has high geological risks, with large groundwater sources. It would be like heavily playing with nature". See Fides see also AngloGold Ashanti: La Colosa Mine Project, Colombia
THE WORST NEWS >>
America's Child-Marriage Problem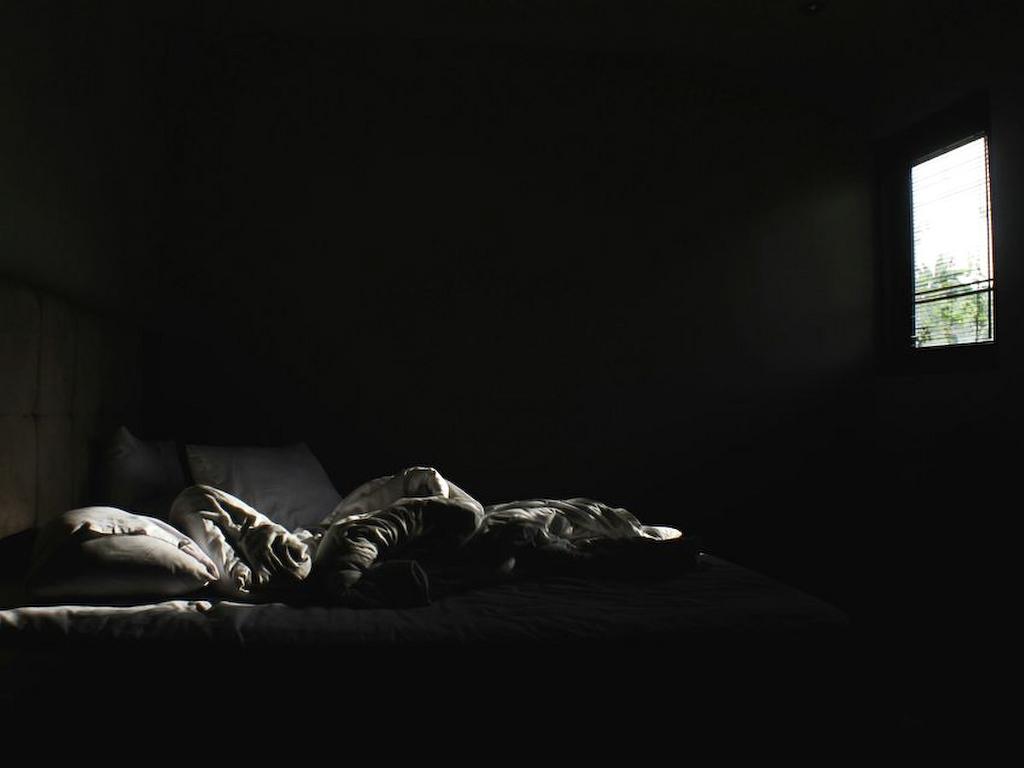 In northern Mexico, 3 out of four children, victims of sexual exploitation, are forced to marry early, most of them less than 16 years of age. The complaint comes from a study that interviewed a total of 603 sex slave women in the cities of Tijuana and Ciudad Juárez, bordering the United States. Those interviewed said they had been forced to marry at a very young age. According to the research, in at least half of the cases the girls were pregnant. In Mexico there is a 2014 law that sets the minimum age to marry at 18, but with parental consent, girls can marry at 14 and boys at 16. In 2012, a law was passed in the Country which provides for 30 years in prison for human traffickers. However, according to the 2016 World Slave Index, approximately 380,000 people have been enslaved. Trafficking in Mexico has increased rapidly and more than three quarters of the victims are women and girls who suffer sexual abuse (See Fides). In Mexico, 10% of girls (hundreds of thousands) are forced to get married early and with far older men than them. This is what emerges from the Investigacion en Salud y Demografia (Insad) report, where it is estimated that of the 320,000 Mexican girls, between 12 and 17 years of age living with a man, about 70% live with a partner who is at least 11 years older. Mexico, child-girls forced to marriage, according to NGOs Girls not brides, is the eighth in the world with the highest rate of girl brides. According to Insad, 81% of married girls between 12 and 17 years of age are not legally recognized (Fides). But child marriage is also happening in the US at an alarming rate: Unchained at Last's groundbreaking research revealed that nearly a quarter-million children as young as 12 were married in the US between 2000 and 2010 - mostly girls wed to adult men, often with approval from local judges. How is this possible? The minimum marriage age in most states is 18, but every state allows exceptions under which children under age 18 can wed. The first common exception is for children marrying with "parental consent." Most states allow children age 16 or 17 to marry if their parents sign the marriage license application. Of course, one person's "parental consent" can be another's "parental coercion," but state laws typically do not call for anyone to investigate whether a child is marrying willingly. Even in the case of a girl's sobbing openly while her parents sign the application and force her into marriage, the clerk usually has no authority to intervene. In fact, in most states there are no laws that specifically forbid forced marriage. The second common marriage-age exception is for children marrying with judicial approval. This exception lowers the marriage age below 16 in many states, and many states do not specify a minimum age. Judges in those states can allow the marriage even of an elementary school student. But judges would never do that, right? See Americas, child-marriage problem and also The "ugly" reality of child-marriage in the U.S. See also Child brides and forced marriages
Celebrating!
With Gratitude and Hope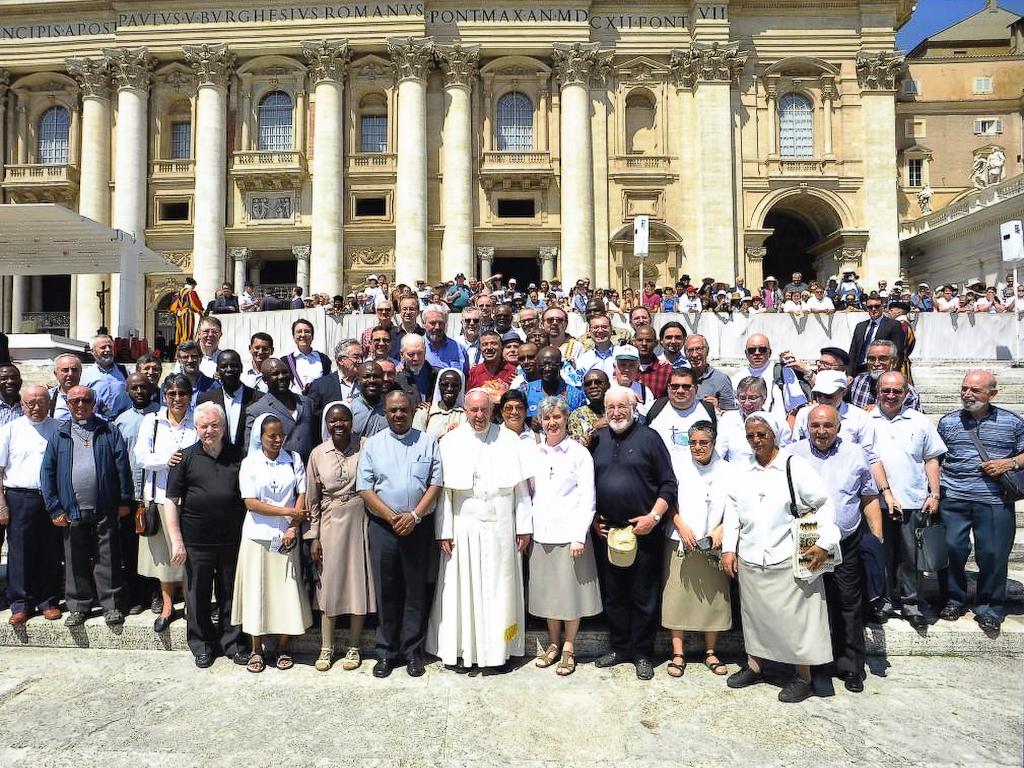 Comboni Missionaries coming from different circumscriptions have gathered in Rome along with other members of the Comboni Family for the celebration of the 150 years of history of the Institute. To celebrate means first and foremost to recall the origins and the history God has been writing with us and with the peoples we meet on our journey. To remember is not an exercise in archaeology, but a living process of thanksgiving to God, entrusting the future into his hands. To remember is to set out again and afresh. The birth of our Institute did not happen in a laboratory. Rather, it is the fruit of a long process of life and mission. It was a painful birth at a time of major change in the world. We were born in a context of poverty, without any particular ecclesiastical, political and economic support. This event – in itself nearly unique in the history of the missionary movement of the XIX century – granted us greater freedom to respond to our special vocation. Even though the process of finding a juridical form for our mission was certainly not straightforward, it is clear that Comboni desired a family of missionaries with these distinguishing marks: Ad vitam, namely missionaries not only available to offer their time, but also their very lives for the mission; catholic, meaning not constrained by nationalistic mentalities; in love with God and the peoples, making common cause with the poor.
Pope Francis tells us that "the joy of a missionary always shines against the backdrop of a grateful memory". Read here the entire letter
Take Action now!
Living as advocacy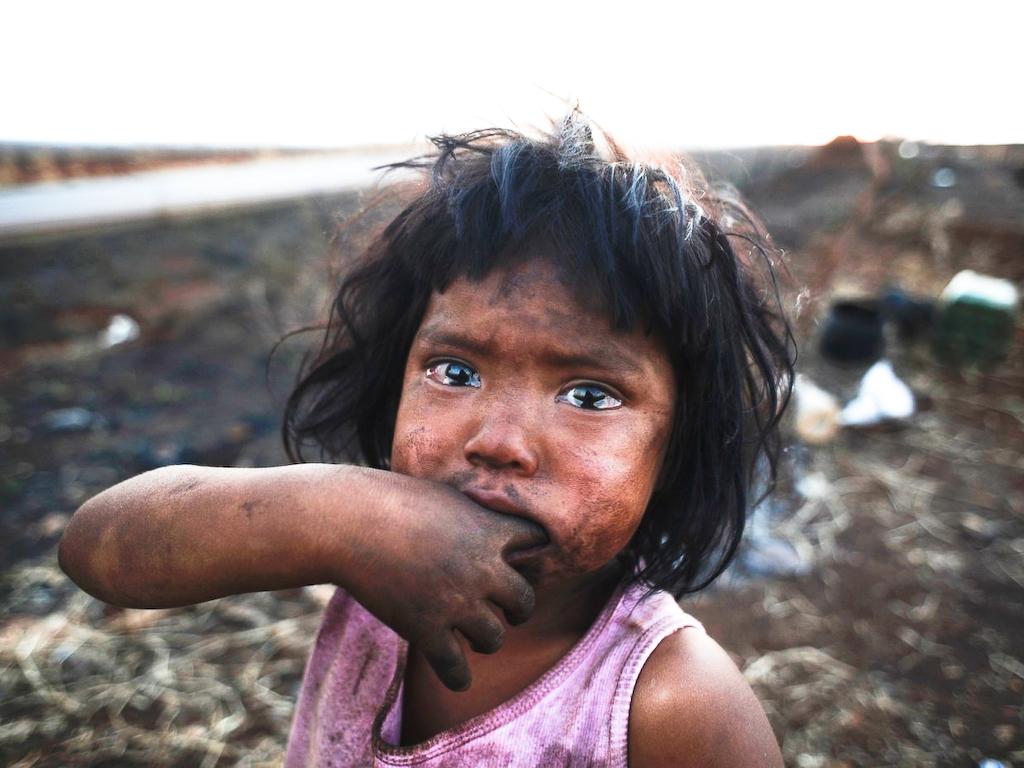 As members from diverse religious traditions, or even from an a-religious society, we all share a dream to end extreme poverty. The world has achieved remarkable progress in the past two decades in cutting in half the number of people living in extreme poverty. Moreover, in 2015, our governments talked about a new sustainable development that intends to finish the task of ending extreme poverty. The United Nations stated an end line for this purpose, 2030. We should do more than simply envision a world free from extreme poverty, we have to make it a reality. Accomplishing this goal will take two commitments: i) to do the best of what has to be done; ii) to challenge others to join us in this cause. We, members of any sort of faith community, embrace these two commitments as a moral imperative because we believe that the moral test of our society is how the weakest and most vulnerable are taken care of. To end poverty is an inevitable step to bring justice: no one, regardless of sex, age, race, or belief, should be denied experiencing the fullness of life. We know too well that extreme poverty thwarts human purpose, chokes human potential, and affronts human dignity.
Nevertheless, the second commitment of challenging others to address extreme poverty, can neither be sincere nor be compelling if our life does not shows at first our personal commitment. Hot weather and vacations are to be seen as opportunities to share a style of living that brings us closer to the poor and the poor living in extreme poverty. Why not turn down two degrees the air conditioning or save water when taking a bath or shower? Why not avoid wasting food and buy only what we need? Some European countries have already stated that it is a crime to waste food and this is a call to everyone to consume all what is bought and prepared. We should also try to eat less meat: three or four times a week is not enough?
Ending extreme poverty without mitigating climate change and combating inequality will be impossible. Some countries like Chad and Italy are forbidding the use of plastic bags in the supermarket, because they are pernicious to the health of the earth. Why should we be people of faith or of good will wait to be compelled to do good by law and not convert our style of living out of love for the Earth and for others? Our living is the best and strongest advocacy for a society built in justice and free from poverty. Lowering our style of life to approach the one of the poor, is the first step to address extreme poverty and the only true indication that our commitment in this cause is sincere.
Photo. 1,5 billion tons of food wasted every year, meanwhile people starve
Time to rethink
World's Forests Depleted for Fuel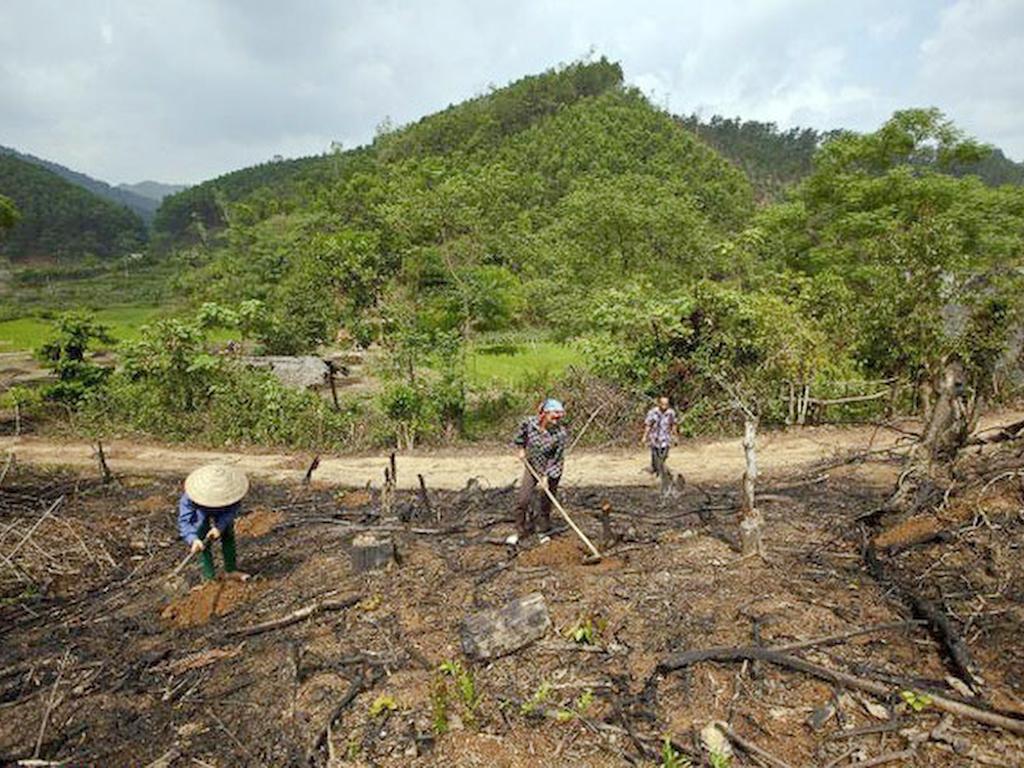 Humankind is the biggest ever predator of natural resources. Just take the case of forests, the real lungs of Mother Earth, and learn that every 60 seconds humans cut down 15 hectares of trees primarily for food or energy production. And that as much as 45,000 hectares of rainforest are cleared for every million kilos of beef exported from South America. Should these figures not be enough, Monique Barbut, the executive-secretary of the UN Convention to Combat Desertification (UNCCD), also drew world's attention to the fact that "when we take away the forest it is not just the trees that go. The entire ecosystem begins to fall apart with dire consequences for us all". Barbut, who provided these and other figures on the occasion of this year's International Day of Forests –marked under the theme "Forestry and Energy"— also reminded that deforestation and forest degradation are responsible for over 17 per cent of all man-made greenhouse gas emissions. UNCCD's chief is far from the only expert to sound the alarm–the UN Food and Agriculture Organization (FAO) warned that up to seven per cent of global greenhouse gas emissions caused by humans come from the production and use of fuel-wood and charcoal. This happens largely due to unsustainable forest management and inefficient charcoal manufacture and fuel-wood combustion, according to The Charcoal Transition report published on the Day (March 21). Right – but the other relevant fact is that for more than two billion people worldwide, wood fuel means a cooked meal, boiled water for safe drinking, and a warm dwelling, as this specialized body's director-general José Graziano da Silva timely recalled. See the entire article here
Keep smiling
Do not ever stop believing in your dreams!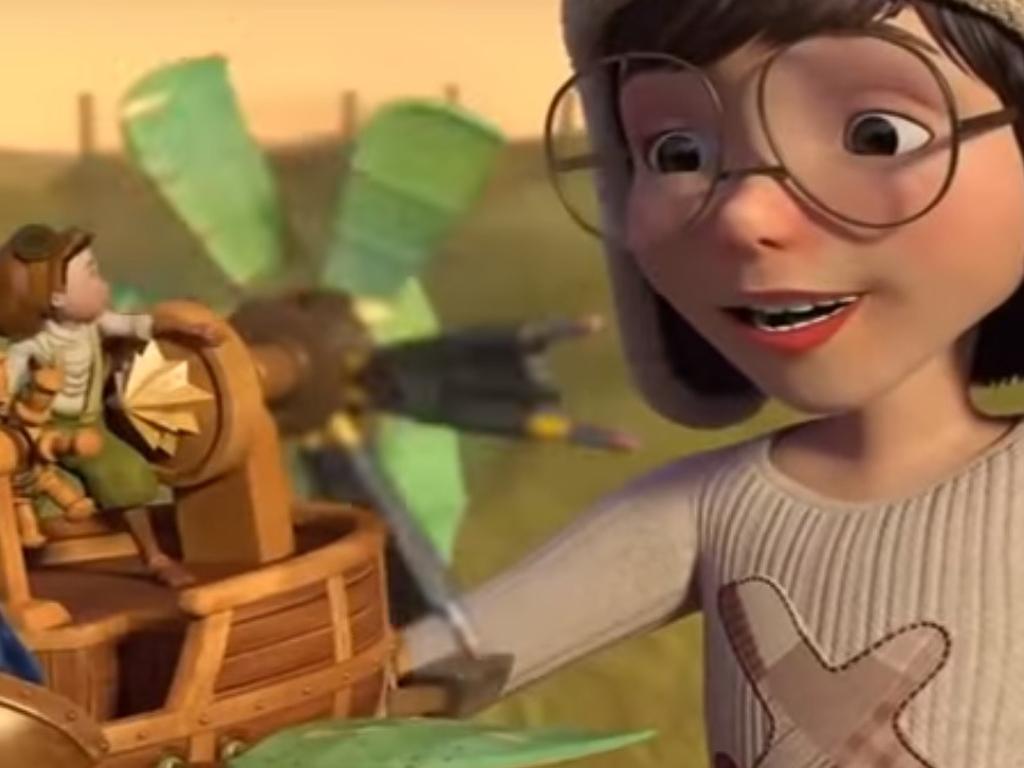 Who fights can lose, who doesn't fight has already lost. Start by doing what is necessary, then what is possible; and suddenly you'll be surprised to be able to do the impossible. The future is the time when you will regret not having done what you could do today. Do not wait for the right time to do things, the only right time is now. You cannot find new oceans until you have the courage to leave the shore behind. Do not follow the path: trace a new one and leave your footprint there. Whatever you can do, whatever dream you dream, begins; daring brings genius, magic and strength into it. Start now (Anonymous). Those who expect all conditions to be perfect before acting, never act (Anonymous). See here the video
Must Watch.
"The Future You"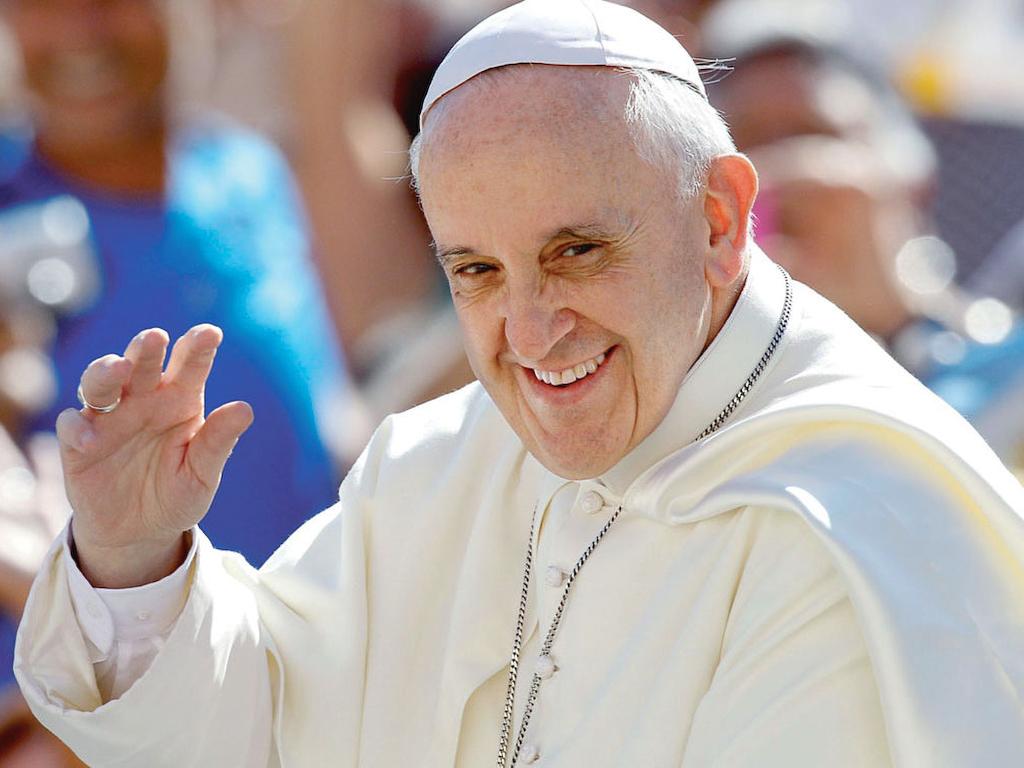 Pope Francis has participated in TED 2017, which was taking place in Vancouver Canada, with a 'TED Talk' which lasted 18 minutes. The video, recorded in the Vatican, is available on the website, here with English subtitles. This marks the first-ever papal TED Talk. A non-profit organization, TED is dedicated to spreading ideas in the form of short talks. It had begun in 1984 as a conference covering Technology, Entertainment and Design (TED), and today provides talks from a wide range of different speakers. Sources report that those following TED's annual Conference were promised a surprise "world figure" who would deliver his 18-minute message on the conference theme, "The Future You," alongside tennis and chess champions, including Serena Williams, and entrepreneurs. Yet, no one expected it to be Pope Francis. "A single individual is enough for hope to exist, and that individual can be you, says Pope Francis. In a hopeful message to people of all faiths, to those who have power as well as those who don't, the spiritual leader provides illuminating commentary on the world as we currently find it and calls for equality, solidarity and tenderness to prevail. "Let us help each other, all together, to remember that the 'other' is not a statistic, or a number," he says. "We all need each other." The Vatican provided a full text translated in English.
Resources.
Corporate media mourns for humanitarian imperialism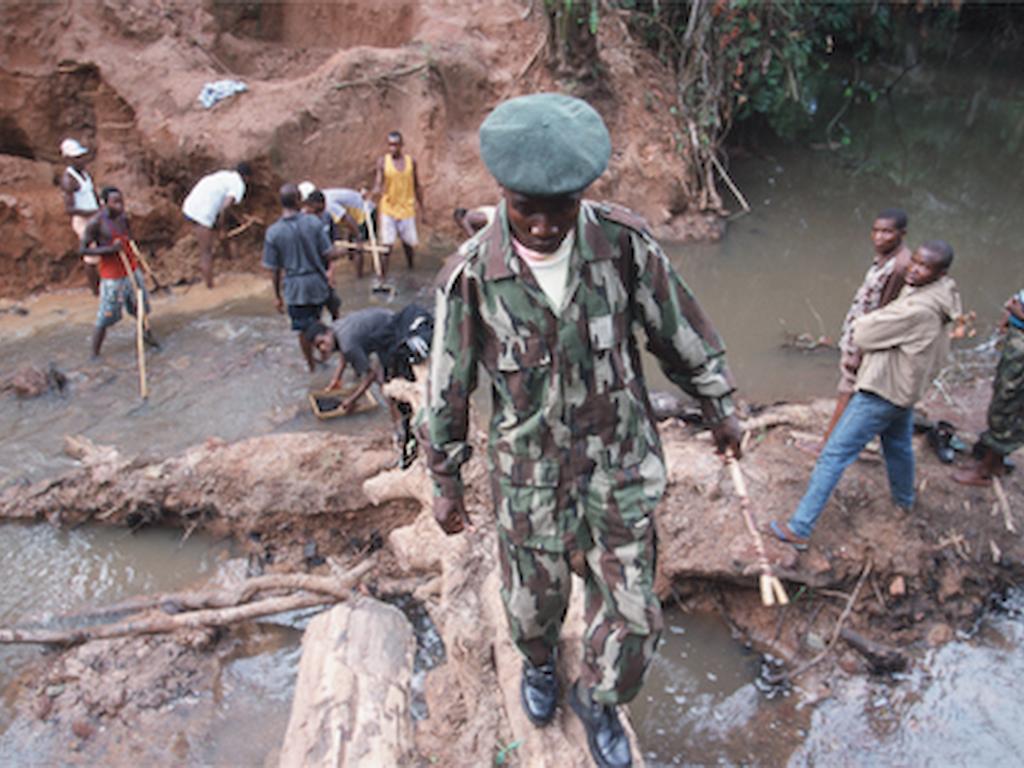 With allies like Rwanda's Paul Kagame, Washington is causing immeasurable suffering on the Congolese people because they happen to sit on trillion worth of resources that are critical to the American war machine. If Americans want to act in solidarity with the Congolese they should stop pretending that US foreign policy is rooted in justice, and instead support citizen movements like TELEMA that are fighting for change in DRC. 462 military observers, 1,090 police personnel, 18,232 military personnel. At 19,784 uniformed personnel, the U.N. Organization Stabilization Mission in the Democratic Republic of Congo (MONUSCO) is the largest U.N. peacekeeping mission on the planet. With President Trump proposing billions of dollars' worth of cuts to the U.N., this 17-year peacekeeping mission may soon look dramatically different. In between the corporate media's insatiable appetite for Russian conspiracy theories, we have heard some rumblings about the international consequences of Trump's budget proposal. Despite 5 million Congolese civilians murdered or dead from starvation/preventable diseases the Congolese can only be tangentially mentioned in the U.S. press. The indifference is glaring when you consider that it is our American allies: Rwanda, Uganda, and the Joseph Kabila regime who routinely murders/detains civilians to preserve his rule, who are primarily responsible for the death toll. Yet, the discussion of Congolese peace is primarily centered around achieving American imperial goals. Read here the entire article
Witnessing
Giving thanks to God for what happens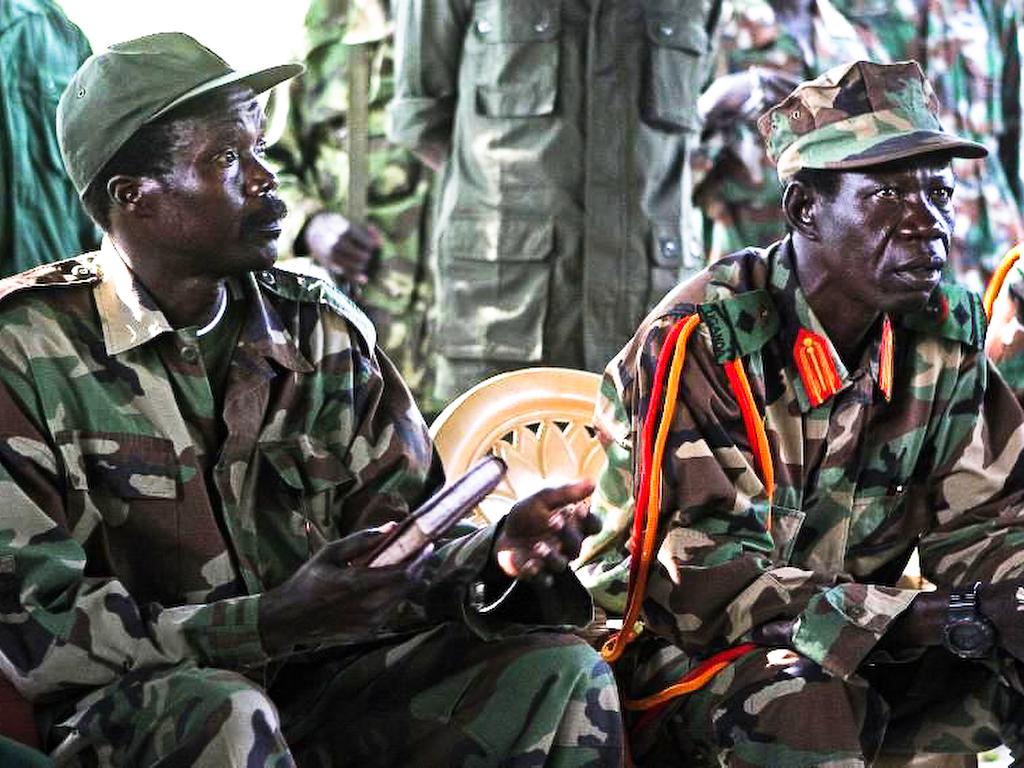 I am Father Pascal Milunga. I am writing from Bambilo, RD-Congo. Last year I escaped drowning in a river at Ango. This year I had another narrow escape from death, at the hands of the LRA (Lord's Revolution Army). I had just completed the training of catechists at Angola. At the beginning I was with Father Vittorio but latterly I stayed on alone. I had taken the route to return to Bondo. 15 km from Api in the forest I fell into a LRA rebels' trap. One stepped out in front of me, very well armed, and another two closed up behind me. The one in front was a MBororo (cattleman) and the other two were very black, I think Ugandans. These latter spoke a very strange language. Only the MBororo could speak in Lingala, my language. They told me to push my motorbike and go with them back into the forest. I had a real struggle because my Haijin 150 is quite heavy. In the forest, we met another two heavily armed men. They led me even further into the forest, while the other three returned to the road to kidnap other people. When we arrived in the heart of the forest, I noticed two motorbikes and some bicycles on the ground but there was no-one around. I thought immediately that their owners had been killed already. And then I began to pray from the bottom of my heart, asking forgiveness from the Lord for my sins and entrusting my life into his hands. They ordered me to lie on the ground and they began to search me right down to my underwear, depriving me of my jacket, trousers and footwear. They kept asking me where I was hiding the dollars. When they didn't find any, one of them gave me a rifle butt kick in the back and told me to get dressed again. After that one of them led me further by another small path; I thought he was going to execute me but, when we arrived further on, I saw a group of people who had been kidnapped before me. The man told me to sit down with the others. Amongst these people were two youths who wanted to escape into the forest but I advised them to give up that idea because they would be killed. At that stage I let the group know that I was a priest. After me, they took other prisoners, both on motorbike and on foot. When they had finished stripping them of their belongings, they summoned me. They had noticed my items of liturgical clothing in my case and they told me pick these up as well as my religious books. I asked them to give me back my computer; at that the MBororo gave me another rifle butt kick in the back, then ordered me to pack my belongings onto the motorbike and leave. At the same time he gave me back the ignition key, my driving licence and the motorbike's registration documents. Fortunately I had recorded the data from the computer onto a memory stick which they had failed to spot. They were liberating me because I was a priest. I then took my courage in my hands to try to make them understand that it wasn't necessary to continue to keep the others captive as they had already taken everything they wanted from them. At that they looked at each other, one of them became angry with me but the other calmed him down and finally they freed everyone who had a motorbike or bicycle. The others remained with them, perhaps to carry their baggage. Once I was back on the road, as a result of so much emotion, I couldn't even control the motorbike for fear of falling. Every time the vegetation resembled the spot where I had been taken captive, a terrible fear came over me. Once I arrived in Bili, 55 km from Bambilo, I went to inform the military and police authorities about what had happened. I spent the night at the Parish, well looked after by the priest Abbé Marcel who got me fuel and a jacket for my journey towards Bambilo. I thank God for everything that happened and especially for granting me my life.