THE NEWS OF THE MONTH
From being a banana republic to being an unlivable hell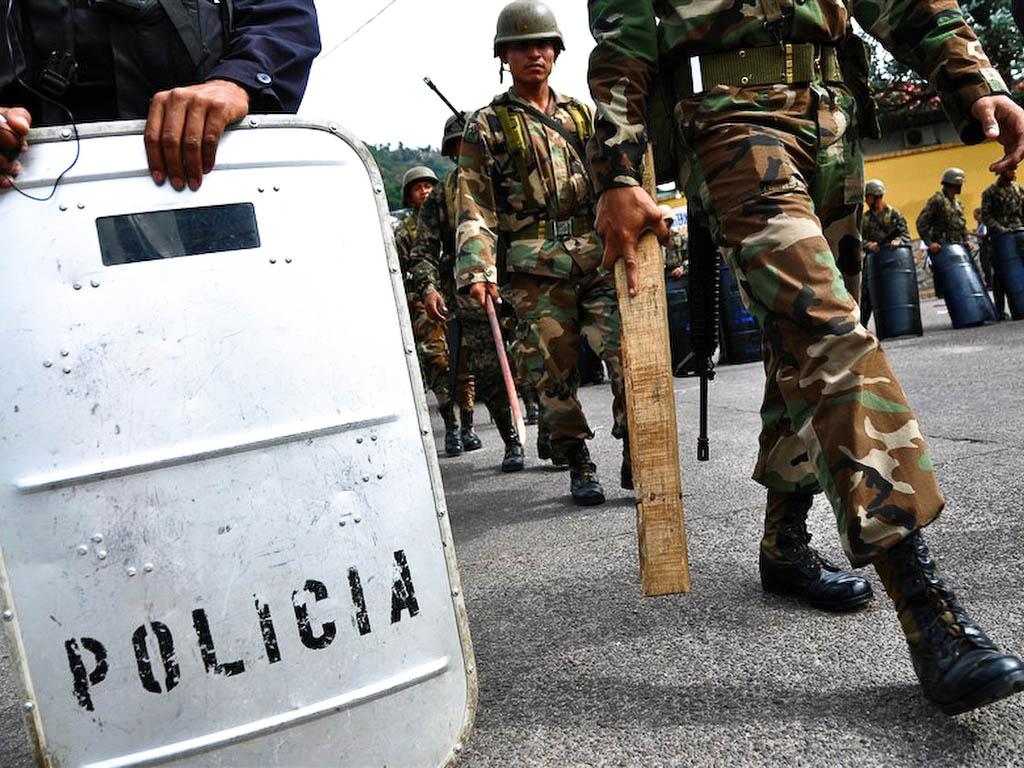 Those who for the first time are passing through the popular area of ​​Tegucigalpa, the capital of Honduras, can have the impression of being in one of the many suburbs of Latin America, apart from one thing: soldiers with war equipment patrol the streets. The fact is that Honduras has become the most dangerous country outside the declared war zones. The homicide rate was 90.4 per 100,000 residents in 2012 and since then it continues to rise. Large areas of the capital are in the hands of violent and criminal gangs. The poorly equipped, inefficient and often complicit crime police remain inert to the sight of the 20 murders on a daily basis, five times more than Chicago, the most violent city in North America (See Why the murder rate in Honduras is twice as high as anywhere else).
Embedded between Nicaragua to the south and Guatemala to the north, Honduras was the first "banana republic", a term coined by the American writer William Sydney Porter to describe a country at the mercy of unscrupulous fruit companies. Today, 80 percent of the cocaine that reaches the US soil comes from Honduras, with its environment of violence in its commerce and of gangs' wrongdoing that prospers in such a reality. The United States' anti-drug operations against the cartels of Colombia to the south and Mexico to the north have led drug gangs to Honduras, a country halfway between the coca fields of the Amazon basin and consumers in the cities of North America. Small airplanes cross the airs in the almost uninhabited areas of the border areas of these countries, use hidden tracks in the jungle, fly at night, are abandoned and destroyed after some trips to avoid being identified. The powerful, the traffickers, the politicians become rich and the normal people are submerged in misery, often victims of robberies and the armed bands are present everywhere. Kidnappings and looting, assaults and murders, "war tax" - a local term for protection when it comes to blackmailing - and forced taxes on small businesses, schools and private individuals, remain unpunished. Go on reading
THE GOOD NEWS
Transparency in military spending increases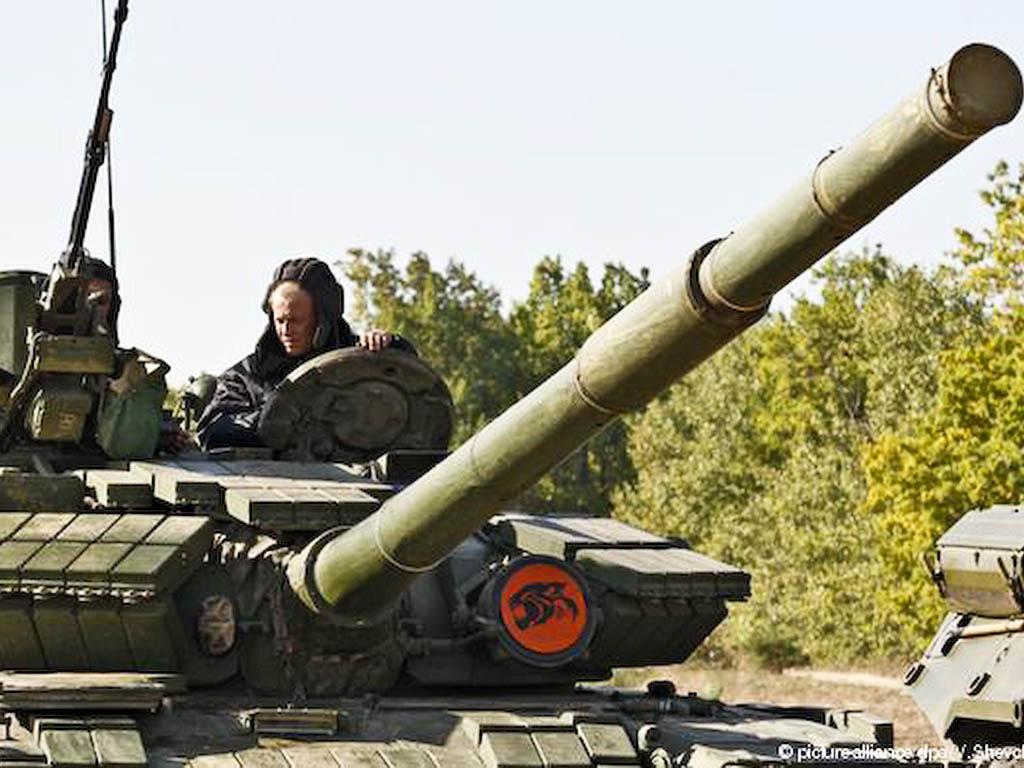 Transparency in military spending contributes to its reduction, fosters trust among countries and, therefore, increases international security. That is why, in 1981, the United Nations (UN) started publishing - on the UNODA site - the annual reports on the military expenditure provided by countries on a voluntary basis. The response was not very enthusiastic because the 193 members of the UN consider the budget and military spending a secret issue. Even though military spending has reached 1.7 billion in 2017, a huge amount of money that could be allocated to development assistance, including the 100 billion dollars needed to reduce greenhouse gas emissions and the impact of climate change.
So far, according to UNODA, some 126 states have sent reports on a quite regular basis or at least once, but very few do so every year. Numerous, on the contrary, are the countries of Sub-Saharan Africa that have recently made public their military spending, according to the report of the Stockholm International Institute for Peace Studies (SIPRI Yearbook 2018). Among the most transparent countries on this issue are Burkina Faso, Chad, the Democratic Republic of the Congo (DRC), Cote d'Ivoire, Ghana, Namibia, South Africa and Tanzania. And among the least transparent are Eritrea, Ethiopia, Malawi, Lesotho, Gambia, Equatorial Guinea and Djibouti.
According to SIPRI, transparency in military spending in sub-Saharan Africa is greater than expected. However, reports on military spending sent from the whole world to the UN regarding military spending in 2017 reached its lowest level: only 32 countries did so. In the period 2008-2017, only five countries in sub-Saharan Africa sent their reports to the UN at least once, none between 2015 and 2017. But 45 of the 47 countries in sub-Saharan Africa published on the Internet, at least one document on their defense budgets or military spending figures between 2012 and 2016. It is curious that so many countries in Africa are publishing their reports, but do not send them to the UN. The vast majority of the countries that have sent the 2017 military budgets to the UN are in Europe. The rest of the world is very poorly represented.
Military spending transparency in Latin America is relatively high, since all countries usually give useful and detailed information. In Asia, transparency varies: India, Pakistan, Bangladesh, the Philippines, Malaysia, Kazakhstan and Indonesia publish data about their military spending, but not Vietnam, Cambodia, Laos, North Korea, Uzbekistan and Turkmenistan. The information from China is incomplete. The same goes for the Middle East: Turkey, Israel, Iran and Jordan publish detailed reports, while those of Saudi Arabia, Morocco, Egypt and Iraq are minimal, and there is no useful data for the United Arab Emirates or Qatar.
Information about military spending helps build trust among countries and determine whether arms are accumulated in an excessive or destabilizing manner. All of us also have the right to know how and where public funds are allocated. Knowing military budgets, however, is not enough. For example, the destructive power of small arms and light weapons is completely out of proportion to their relatively modest cost.
To know more African countries show rare transparency in military spending and SIPRI Fact Sheet May 2018: Trends in world military expenditure, 2017. See also SIPRI Yearbook 2018
THE WORST NEWS
Where ends the North-American dream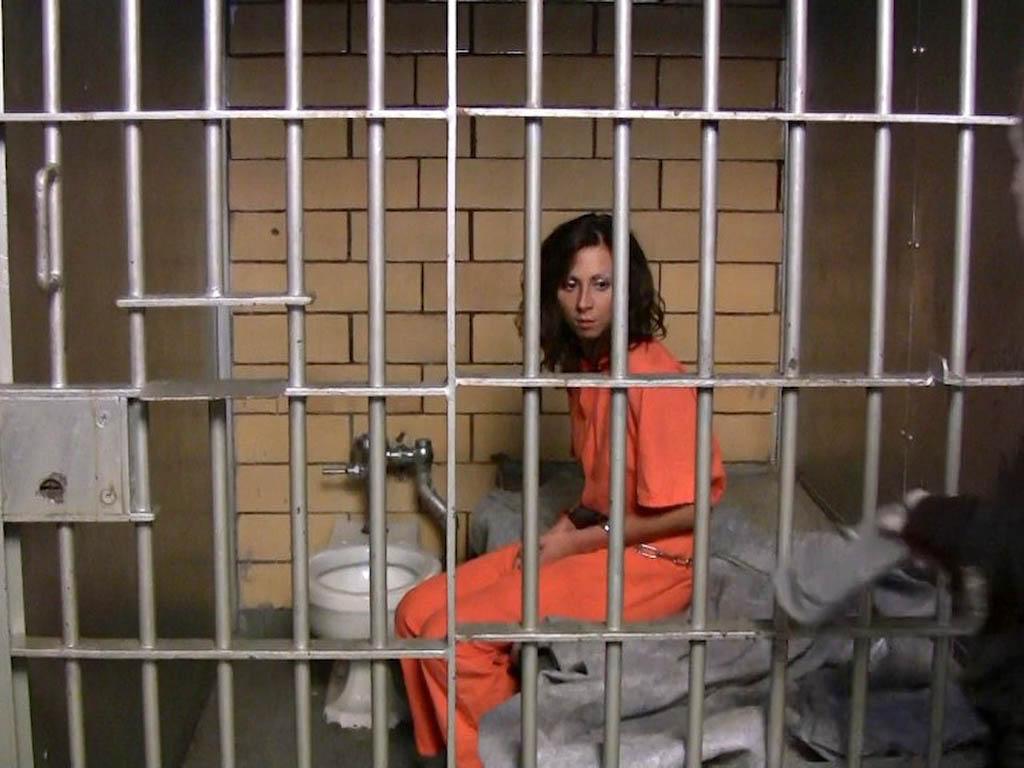 One quarter of all the people held in prisons around the world are "living" in North-American jails - roughly 2.2 million people. Federal and National governments spend about a quarter of a trillion dollars each year on what Senator Cory Booker website calls, "a bloated, backward criminal justice system." (Justice and Public Safety: Criminal Justice Reform)
In addition, according to Southern Poverty Law Center (SPLC), "On any given day, some 7 million people – about one in every 31 people – are under the supervision of the corrections system, either locked up or probation or parole." (Criminal Justice Reform)
SPLC says that the U.S. prison system "is marred by vast racial disparities – one that stigmatizes and targets young black men for arrest at a young age, unfairly punishes communities of color, burdens taxpayers and exacts a tremendous social cost. Today, African-American men who failed to finish high school are more likely to be behind bars than employed."
The North-American federal prison population grew by 800 percent in the last three decades. Booker's site attributes it to "overly-punitive sentences for nonviolent, low-level drug crimes," and says North America currently have more people incarcerated for drug offenses than the entire U.S. prison population in 1970, when the "War on Drugs" was declared.
Once a person is released from prison, they encounter challenges to integrating into their communities as they also try to reenter the labor force. The American Bar Association identified over 46,000 so-called "collateral consequences" that hold people back long after they complete their sentence and return to society. In 13 states, people convicted of certain crimes lose their voting rights indefinitely. Other consequences can include various obstacles to obtaining a job, like restrictions on the ability to obtain occupational licensing and prohibitions on getting a business license, public housing and education. A Brookings report states, "A criminal justice system that emphasizes incarceration but does not support the journey home does a disservice to the formerly incarcerated as well as to the public." (Twelve facts about incarceration and prisoner reentry)
The incarceration rate—the number of prisoners per 100,000 population— in the United States increased by two-thirds between 1990 and 2008, from 461 to 787. On this, the US is the number 1. The US prisons not only held more of its citizens than any other country in the world, it isn't even close. As a proportion of its population, the US imprisons 17 times as many people as Iceland, 12 times as many as Japan, and 10 times as many as Switzerland. The only country that even gets into the same league as the US is Russia. These figures don't just beat developed countries, but also of less-developed countries—all of them. Despite a slight drop in 2011, the US' rate remains over 700 prisoners for every 100,000 residents. Rwanda has Africa's highest incarceration rate at 595 prisoners per 100,000 population (many of whom accused of participating in the country's uprising in 1994). The highest in Central America, Belize, has 439 prisoners per 100,000 population, while South America's highest is Chile at 305. The highest in Asia is Kazakhstan at 351. None even approach North America's rate. To know more see "Six Charts that Explain Why Our Prison System Is So Insane"
CELEBRATING!
Amazon. The 2019 Synod of Bishops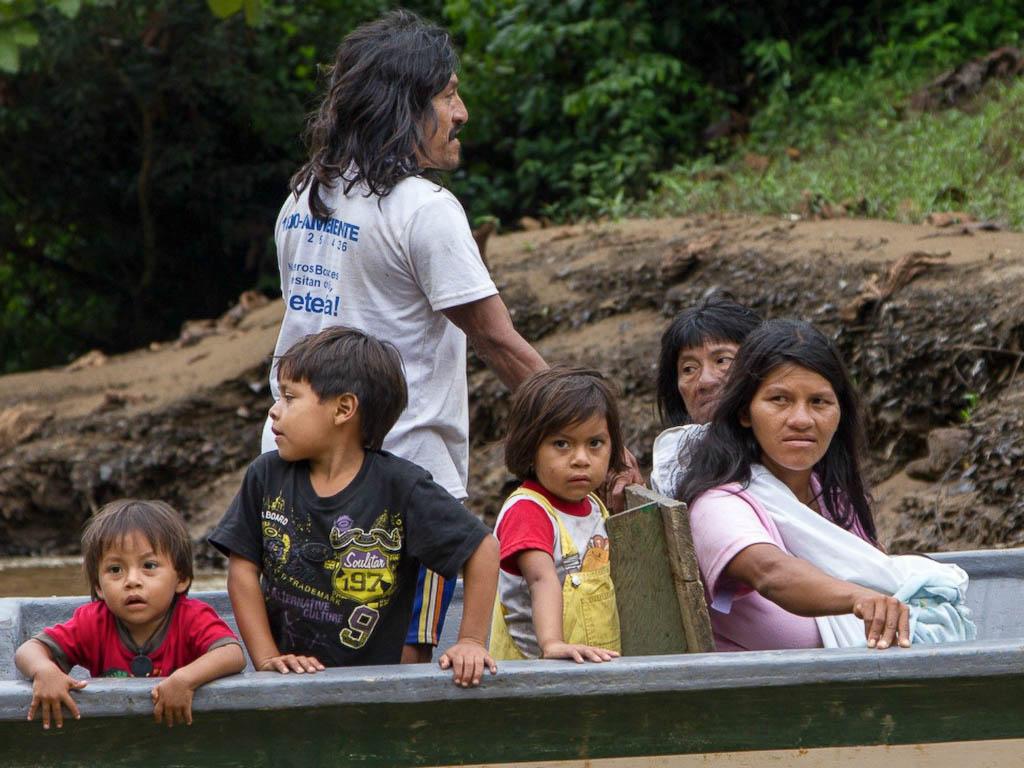 At the end of the Mass on October 15, 2018 Pope Francis convened the Synod for the Amazonia to be held in October 2019 in Rome. The Synod is an advisory body of bishops, who at the end of their assembly present to the pope the proposals fruit of their discussions on the subject.
In this case, the bishops of Latin America will meet in Rome and discuss how to protect the Amazon region and how to evangelize the peoples who live there, especially the indigenous peoples, "who are often forgotten and without the prospect of a peaceful future, even because of the Amazon forest crisis," said the pontiff. In Rio de Janeiro already in 2013, Pope Francis had declared that "Amazonia is a decisive test, a critical prove for the Church and society" and thanks to his intervention the REPAM (Pan-Amazon ecclesial network) was born.
After the encyclical Laudato Sì, this Synod demonstrates the Catholic Church's interest in protecting the environment and the populations threatened by climate change. Amazonia is one of humanity's lungs and in the Amazon region there are several indigenous communities threatened by pollution, by the rapid change of the ecosystem and by the violation of their fundamental human rights.
From August 20 to 23, 2018, the 3rd Meeting of the Bishops of Amazonia was held in Manaus (Brazil). His main objective was to reflect on the preparation for this Synod by working on his preparatory document to realize a "process of listening to the community" and to know the social, religious and cultural reality of the Amazon. See The Amazon Rainforest: The World's Largest Rainforest and the Preparatory Document for the Synod on Amazonia
TAKE ACTION NOW!
Reclaiming Peoples Power, Our Right to Say No!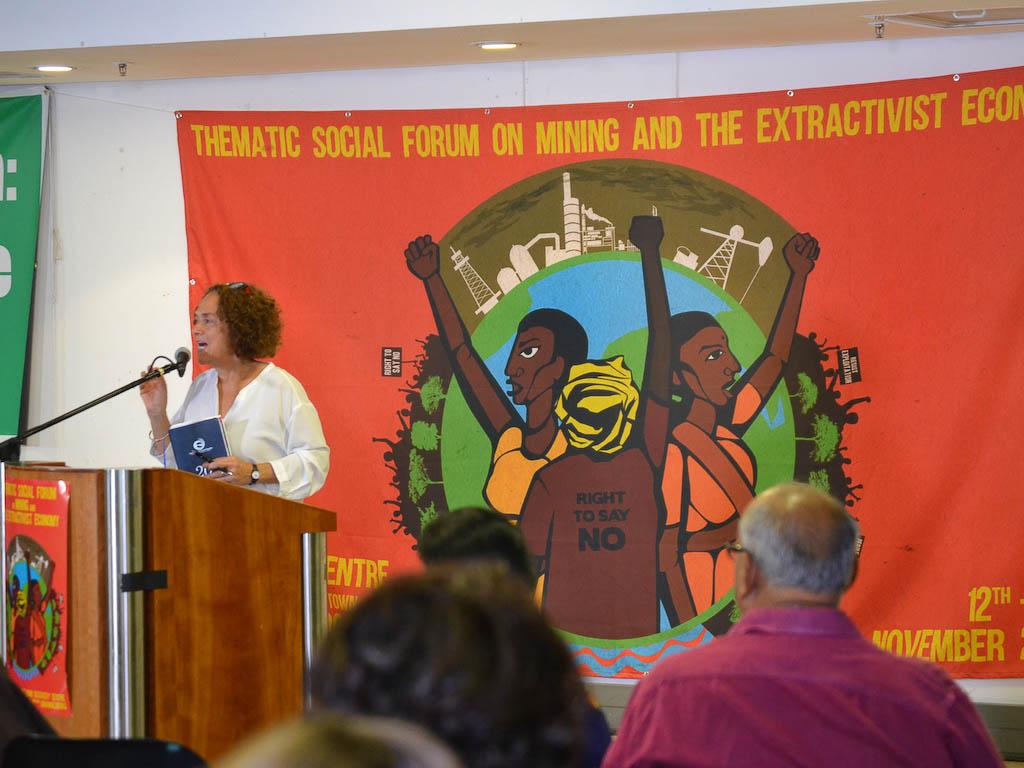 Coming from 60 countries, including from 28 African countries, from America, Asia Pacific and Europe, they were representing a variety groups of the civil society. Recognising that they were bound together by their desire for a future free from the destructive effects of extractivism they made a statement on extractivism
Extractivism is a destructive model based on the exploitation of so-called "natural resources" and people of which mining is a prime case. Over the last decades, we have seen the intensification of this colonial model, based on the fantasy of the possibility of endless economic growth on a limited planet. It is rapidly undermining the conditions that make life possible on earth. In the name of progress and development, it has been devastating and degrading. It has involved the super-exploitation of workers, the systematic dispossession of communities, intensifying conditions of global warming and climate injustice. It subjects local economies to a logic of wealth accumulation that benefits transnational corporations – the new rulers of the world. Their driving logic is to exploit the crisis through the deepening of the assault of nature, opening up new frontiers for further commodification and financialization. Oceans, rivers, forests, entire ecosystems are set to be put at the service of profit making. Accompanying this process of recolonization and the scramble to control scarce strategic resources by competing global and regional powers, lies the spectre of new genocidal wars, which will see the extermination of the 'excluded' and marginalised.
Peasants, small-scale farmers, migrants, refugees, pastoralists, displaced persons, indigenous and working class women are enslaved by this extractivist development model. They work hard to guarantee the survival of family and community under increasingly precarious conditions. Their labour of care, subsistence production, social reproduction and the recreation of fragile threatened ecosystems is invisible, unrecognised and undervalued and it subsidises capital's profits. Furthermore, extractivism is leading to the undermining of workers' rights – where they exist. Health and safety regulations are systematically violated, workers are informalized and wages are being driven down. Militant trade unionism is attacked and only compliant unions are permitted. Go on reading
KNOWING THE SDGs
17 goals to transform our world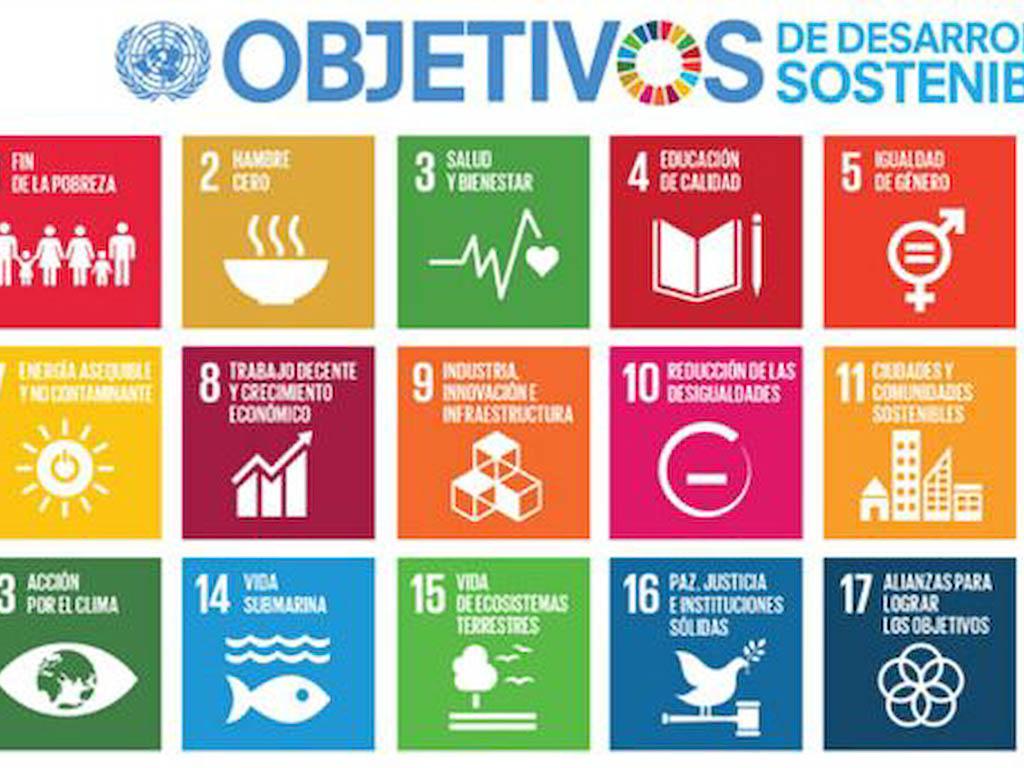 In 2015, the United Nations (UN) adopted The 2030 Agenda on Sustainable Development, offering an opportunity to countries and their societies of embarking on a new path with which to improve the lives of all, without leaving anyone behind. The Agenda has 17 Sustainable Development Goals, ranging from the elimination of poverty and equality for all to the fight against climate change, from education to access to energy and water, from the defense of the environment to the design of our cities, from the development of infrastructures to the guidelines for consumption. An ambitious and quite "neutral" project, that is, without too many ideological connotations and, moreover, universal, i.e. applicable to all countries, including to so called "developed" ones.
In order to realize the 17 objectives, from 2016 through 2030, 169 aims have been established and, the whole, introduced by a political declaration. The 17 Sustainable Development Goals replace the 8 Millennium Development Goals in force since 2000 (ODS). A page of the UN website shows what these objectives are and the efforts that the UN and its partners are carrying out to build a better world: 17 objectives to transform our world.
On this page is found the initiative SDG Medias compact that helps us to "lead by example" when we talk about the Sustainable Development Goals. This campaign guides us and encourages us to live in a more sustainable way at work and at home, changing our consumption patterns, using more active means of transportation, and buying local foods. Everyone is invited to participate. Each small contribution helps, such as talking with our family, friends and the people in our community about the actions that we can all carry out on a day-to-day basis.
It is easy to be part of this change. And to make it even easier and have the greatest possible impact, the UN has prepared a set of tools that can be used in work, school or university, so as to best organize any initiative. They can be for instance a recycling project, a day of riding by bicycle to work, or something that affects the community, such as teaching children how important it is to take action to combat climate change.
A good way to start being part of the change is to consult The lazy person's Guide to save the world that helps you live sustainably every day! You can also check the Student resources to transform the world where activities are presented for each of the 17 SDGs. This blog, each month and in this section will present one by one these 17 ODS.
KEEP HOPING
Feel the Sounds of Kenya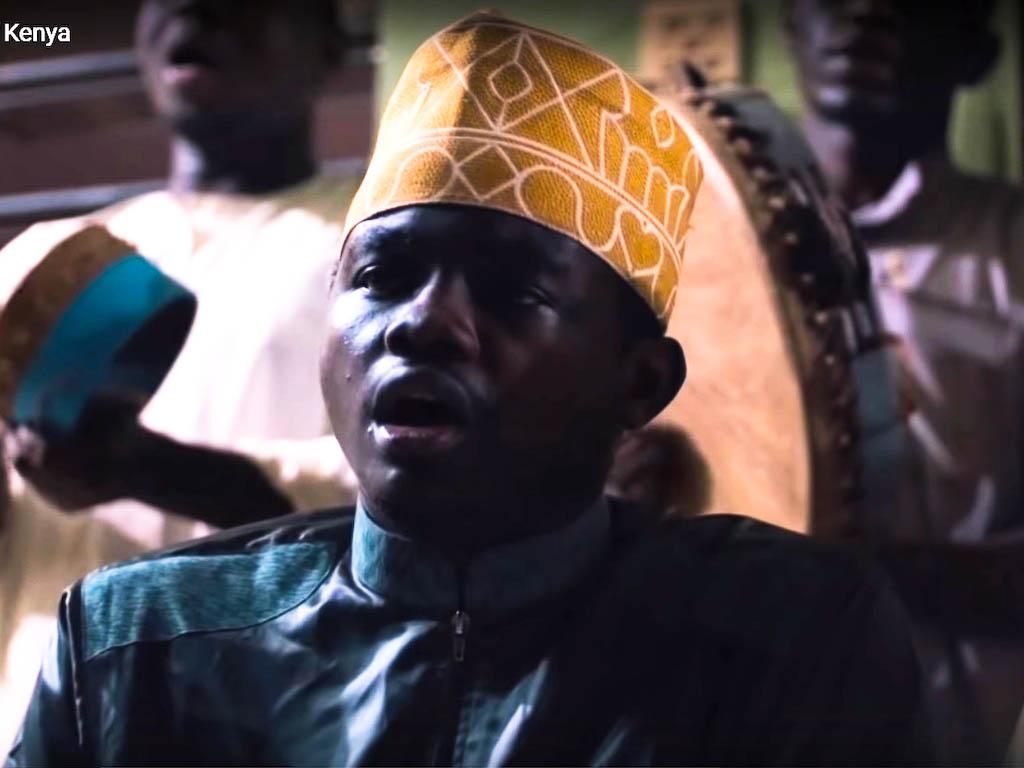 This video is a good example of storytelling and it sums up 12 days of field recording about Kenya. These are authentic representations of Kenya even though it overlooks a whole picture of the country. There is much more to explore: Kenya has parks, Savannah, the best Beaches, cities and towns with tall sky-scrapers (the tallest in East and Central Africa seen as progress), great infrastructure and innovations, business with various developments, none of which is included in this video. However it gives you an amazing opportunity to have a glimpse of the beauty of other places, peoples and cultures. Really, Africa is a beautiful continent with happiness, music, colors, variety of cultures, spirituality and friendship and joy of life springing from all skin pores. Why on heavens would African people migrate? They do NOT want to migrate, they want to live in those beautiful places where they were born and where they feel at home. It's their right NOT to migrate, unfortunately "someone" pushes them out to occupy their place, taking over their house, their land, their underground hidden richness. Would you leave your "loving home" if you are not pushed out? Think on this while visioning this beautiful video.
WORTH THINKING ON
Why the US must not ignore the struggle for South Sudan's soul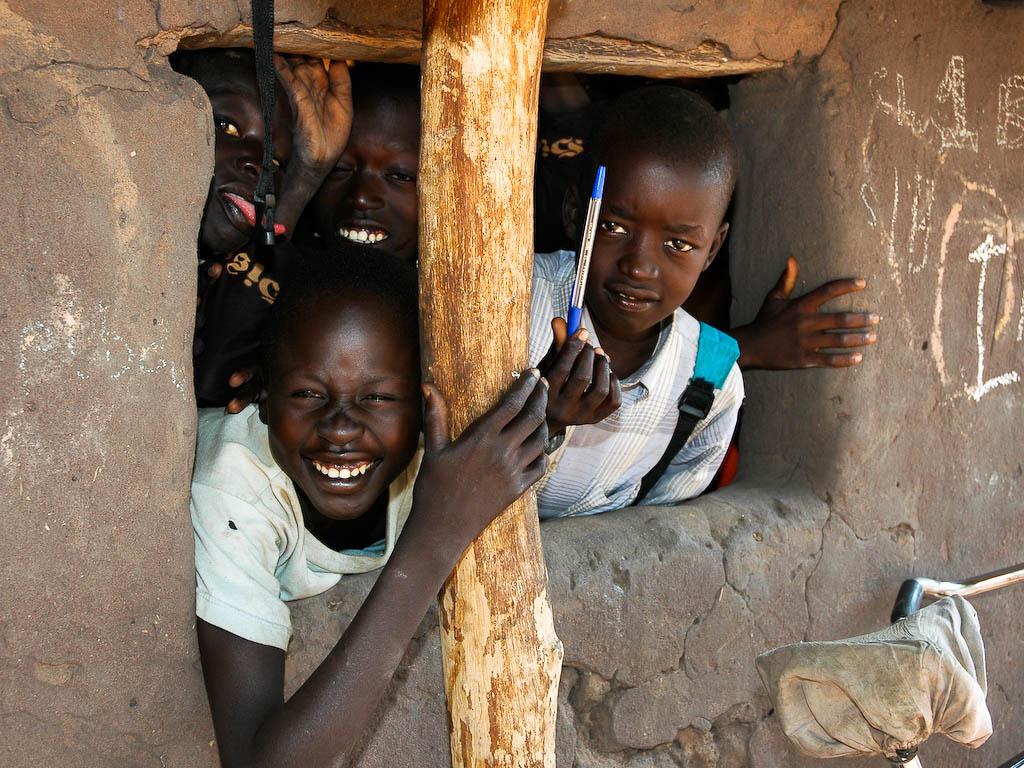 The United States played an effective role in encouraging Sudan's warring parties to sign the 2005 peace agreement ending decades of civil war between the North and the South. The agreement led to the creation of South Sudan, but also served US efforts in fighting terrorism in the Horn of Africa.
Since 2005, the United States has spent billion on South Sudan to help lead its development and humanitarian needs.
But seven years after independence, the struggle for South Sudan's soul is far from settled. South Sudanese have yet to determine who they are and what they espouse to make out of their country. South Sudan's constitution was supposed to answer these questions with the assumption that all people of South Sudan are equal, with unalienable rights. In the absence of a national sense of belonging, however, ethnicity has returned with a vengeance.
Democracy got off to a false start in South Sudan. Liberal ideas may have been included in the country's first constitution but not in its legislature. In its first year as a new state, South Sudan was characterized by violence and disorder. Ethnic chauvinism, nepotism, corruption and sheer disregard for law and order, and institutionalized authoritarian tendencies have been sanctioned by a disorderly state.
Since 2013, South Sudan has been torn apart by a civil war. Nearly 400,000 have lost their lives; 2 million people have been displaced. There is unimaginable sexual violence against women and girls, mass eviction of civilians, and widespread looting of public resources. All of this has been enabled by unscrupulous political and military elites. Go on reading
RESOURCES
The Secret War of the United States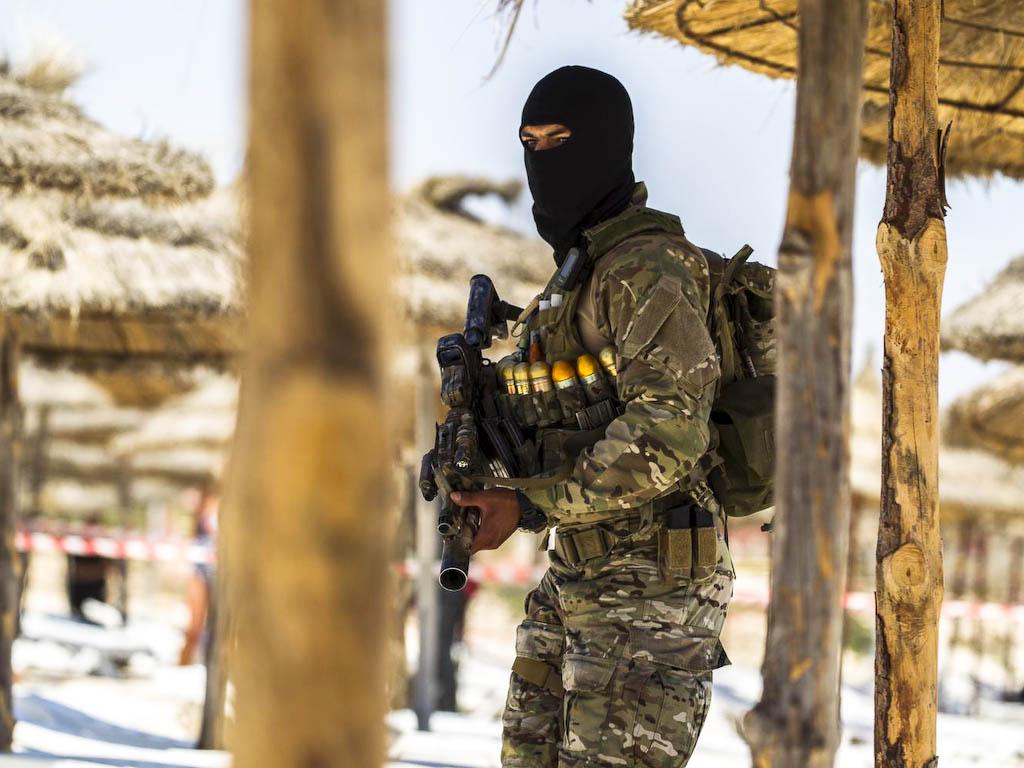 The United States is waging a "secret" war in Tunisia. As reported by The National Interest, last month, a spokesman for the US African Command confirmed to Task & Purpose that the Marines Corps Raiders in 2017 participated in a fierce battle in an "anonymous" country in North Africa where they fought alongside allies against al Qaeda in the Islamic Maghreb.
In this case, Africom avoided revealing the exact position of the Marines for "security and diplomatic" reasons. However, from the latest news, one fact arises: the country in question is Tunisia, where United States' participation is much more entrenched than previously thought. All the evidence indicates that the battle of 2017 against Al Qaeda happened, in fact, in the Semmama Mountains, a mountain range in the Kasserine governorate, near the border with Algeria. This, since World War II, is Washington's first direct participation in Tunisia. A country that, for the past seven years, has been facing a low-level insurgency in the west of the country.
The United States in Africa
In general, the United States has been increasing its presence throughout the African continent. According to Vice magazine, US troops carry out 3,500 military operations in Africa every year, with an average of 10 per day, which represents an increase of 1,900% compared to 10 years ago. Like those in Tunisia, they are classified as "covert operations" or "assistance." Politico's spokesman of the Command of Africa refuses to officially reveal the countries in which the US troops are directly involved. The former officers identify a total of eight countries: Libya and Somalia, which are the two best known, and then Kenya, Cameroon, Mali, Mauritania, Niger and Tunisia.
Assistance and protection of borders
The battles involving US troops in Tunisia are part of an intense military campaign against al Qaeda in its mountain stronghold. Not surprisingly, Tunisia is the North African country that receives more aid for defence from the United States than any other, excluding Egypt. "Since the revolution of 2011 - observes Héni Nsaibia in The National Interest -, Tunisia represents great expectations as a regional model of democracy, with a view to creating a political consensus and supporting a growing economy, even if there are important challenges of security. In this context, the United States has tried to support Tunisia's unstable democratic transition, mainly by reinforcing its armed forces, which have received increasing assistance from 2014 to 2017." This alliance, Nsaibia emphasizes, "is multilevel, foresees the strengthening of border security and the formation of the army in anti-terrorist strategies and tactics." Go on reading
WITNESSING
Can we address climate change? Yes, we can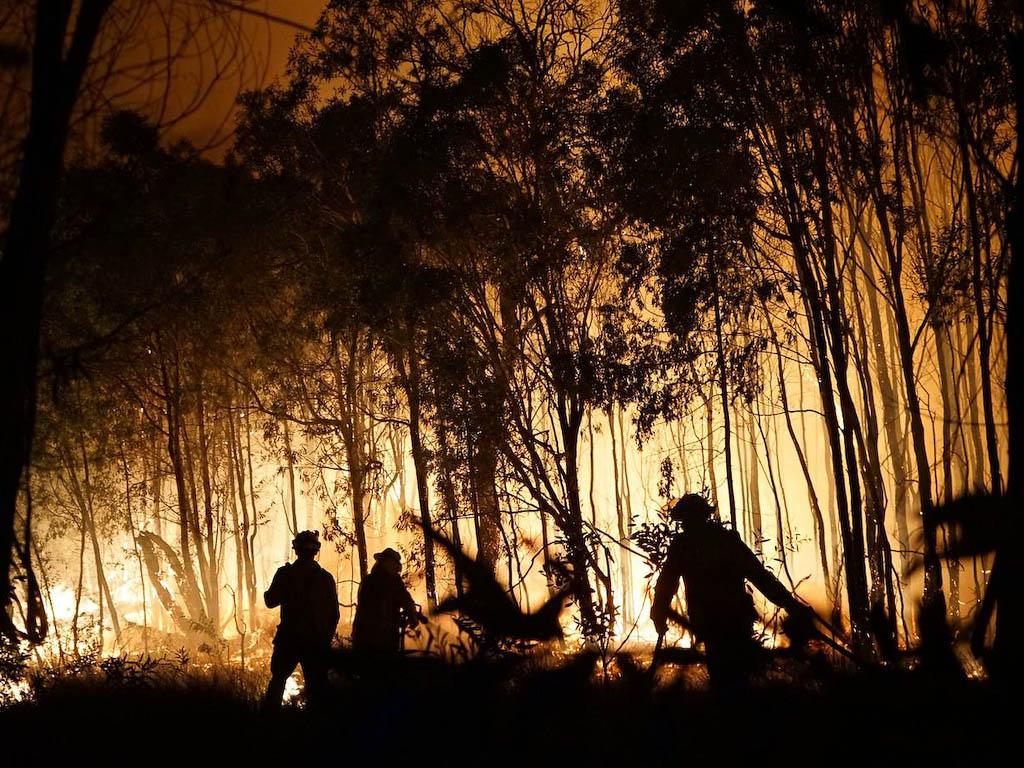 Money is what hurts the most. Popovic, the founder of Otpor (Enough), a student movement that played a key role in toppling Serbian dictator Slobodan Milosevic, in 2004 created the Centre for Applied Nonviolent Action and Strategies (CANVAS). In his Blueprint for revolution, a book that Popovic has just presented at the Freedom Forum in Oslo, he presents a Decalogue to attain victory by peaceful protests. Between one tactic and another, Popovic recommends, "to find the one that signifies a major economic loss" to the power whom the protest is against, coming out with a classic example of the Montgomery bus boycott (Alabama, United States). He notes, "The action could equally have been realized in public toilets, but the fact of not using buses led to an important economic loss." Nowadays, civil society wants use such a tactic to bind public powers to address climate change. Therefore, ten families are suing the EU for not taking realistic action against climate change. On August 13, 2018, the Court of the European Union agreed to examine the case.
Global warming goes beyond national borders. Farmers predict that heat will affect summer's harvest and cities will struggle to prevent their trees from dying. Some people will lose their homes in fires, and an increase in heat-related deaths is predicted. The elderly and the sick will suffer the most. The death toll in the only Europe from climate disasters would increase by 50 by the end of the 21st century. Currently, 3,000 people die every year from heat wave, but this figure could rise to 150,000 per year by 2100. People's Climate Case lawyers have collected 5,000 pages of evidence to show that if the EU does not take sufficient and necessary action, promptly and with determination, these are only a glimpse of what lies ahead if this phenomenon is not stemmed.
The People's Climate Case is a lawsuit brought by families from Portugal, Germany, France, Italy, Romania, Kenya, Fiji, and from Sáminuorra, a Swedish Sami youth association. This lawsuit to the EU institutions aiming to curb the actual dangerous climate change, an open letter of solidarity has been launched. Almost 110,000 citizens from all over Europe have signed it. The intent is to have the European Union Council and Parliament hearing the voices of their peoples and the people's testimonies like one of Giorgio Elter. He lives in a small village in the Italian Alps and produces local organic foods. He has been witnessing that regional plants no longer flower, or do too early, in the mountain. He feels directly involved in this trial: "This legal action is very important. Our decision makers must understand that it is imperative to act radically before it is too late." Here the letter and how to sign it.