Why the US must not ignore the struggle for South Sudan's soul
The Hill 05.12.2018
Amir Idris
Translated by: Jpic-jp.org
The United States played an effective role in encouraging Sudan's warring parties to sign the 2005 peace agreement ending decades of civil war between the North and the South. The agreement led to the creation of South Sudan, but also served US efforts in fighting terrorism in the Horn of Africa.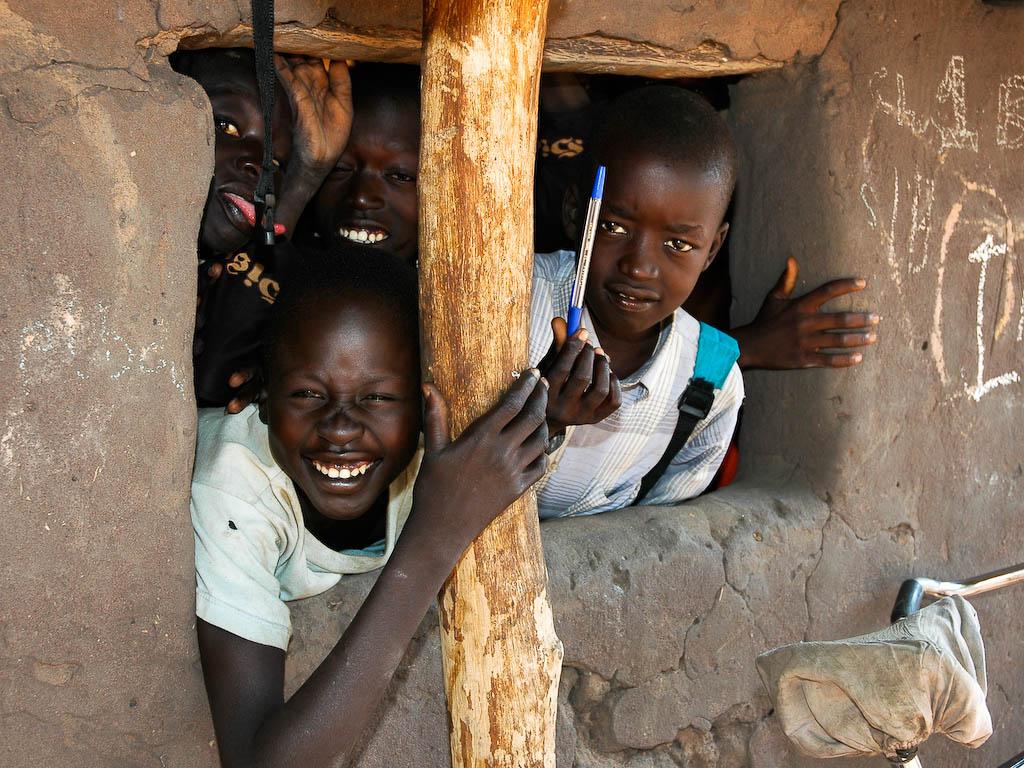 Since 2005, the United States has spent $14 billion on South Sudan to help lead its development and humanitarian needs.
But seven years after independence, the struggle for South Sudan's soul is far from settled. South Sudanese have yet to determine who they are and what they espouse to make out of their country. South Sudan's constitution was supposed to answer these questions with the assumption that all people of South Sudan are equal, with unalienable rights. In the absence of a national sense of belonging, however, ethnicity has returned with a vengeance.
Democracy got off to a false start in South Sudan. Liberal ideas may have been included in the country's first constitution but not in its legislature. In its first year as a new state, South Sudan was characterized by violence and disorder. Ethnic chauvinism, nepotism, corruption and sheer disregard for law and order, and institutionalized authoritarian tendencies have been sanctioned by a disorderly state.
Since 2013, South Sudan has been torn apart by a civil war. Nearly 400,000 have lost their lives; 2 million people have been displaced. There is unimaginable sexual violence against women and girls, mass eviction of civilians, and widespread looting of public resources. All of this has been enabled by unscrupulous political and military elites.
This is not the first time South Sudan has been torn apart over how to govern a multiethnic society, nor is it the first time political leadership has failed South Sudan to avoid the horrors of state-sponsored violence directed toward its citizens. During the 22 years of civil war (1983-2005) between the North and South, 2 million South Sudanese lost their lives and 4 million were displaced. The war was triggered by a narrow racial and religious view of the state which gave privilege to Arabic and Islamic features of the society and excluded and suppressed others.
John Garang, leader of the Sudan People's Liberation Movement/Army (SPLM/A) called it a conflict over Sudan's soul and he wondered, Is it Arab? Is it African? Or both? He did not believe in an independent South, but he advocated for the North to embrace the South's demand for a civic, pluralistic and democratic Sudan. He saw the future of the South within Sudan, not out of it. After his death in 2005, the new SPLM leadership dismissed his vision as incompatible with the desire of the people of South Sudan.
For sure, South Sudanese were regarded for much of Sudanese history not as citizens with rights similar to their counterparts in the North but as subjects of an Islamized and Arabized state. Their humanity was not fully valued and their identities were denigrated. They chose to leave Sudan because they wanted to retain their humanity, protect their land, and evade an imposed identity and worldview that rendered them incapable of imagining themselves as a nation with a deep sense of history and culture. To them, the war was a struggle for restoring the soul of South Sudan, which was deliberately shattered and fractured along ethnic lines by state policies. Despite the strong sentiment for freedom and liberty, many regional and international actors raised doubts about their abilities to govern their newly carved state.
Paradoxically, South Sudan's civil war reinforced the prophecy of many who doubted its viability as an independent state. Despite the recent signed peace agreement, a large segment of South Sudan's population today does not feel a sense of belonging. The idea of South Sudan as a state dominated by a single ethnic group merely turned it into a haven for warlords and corrupt politicians who used ethnicity as a means to extend ethnic spaces. South Sudan now trembles constantly from political instability.
The United States should care because it has interconnected interests in South Sudan. These are focused on three strategic policy objectives: countering terrorism, utilizing development, and promoting democracy and governance.
First, South Sudan shares its borders with a number of countries, including Ethiopia and Kenya, which are experiencing a sharp increase in terrorist activities. Continued conflict in South Sudan risks fragmenting it along ethnic lines, potentially creating opportunity for terrorist organizations, including al Shabaab, to expand their territory. Hence, instability in South Sudan will undermine U.S. efforts to combat terrorism in the region.
Second, South Sudan is a landlocked country endowed with abundant natural resources, including oil reserves and gold. South Sudan has potential to diversify its economy and forge commercial links with neighboring countries that could transform their troubled economies. A peaceful, stable South Sudan would present a more favorable operating environment for U.S. development agencies.
Third, geopolitical competition is intensifying in the Horn of Africa and the broader Red Sea region. The Gulf States and Turkey are racing to control spheres of influence, and Russia and China are expanding their economic and military influence in the region. Thus, the United States must recognize the threat of changing regional dynamics, and seek to engage in finding solutions for sustainable peace in South Sudan that could present openings for U.S. democracy and governance programs in the region.
Amir Idris is a professor and chair of the Department of African and African American Studies at Fordham University, New York City.