DR-Congo: the bishops denounce the insecurity and call on the international community
La Croix Internationale 14.11.2022
Lucie Sarr
Translated by: Jpic-jp.org
At the end of their Extraordinary Plenary Assembly, which took place from 7 to 9 November 2022, the bishops of DR-Congo issued a statement on the security situation in the country.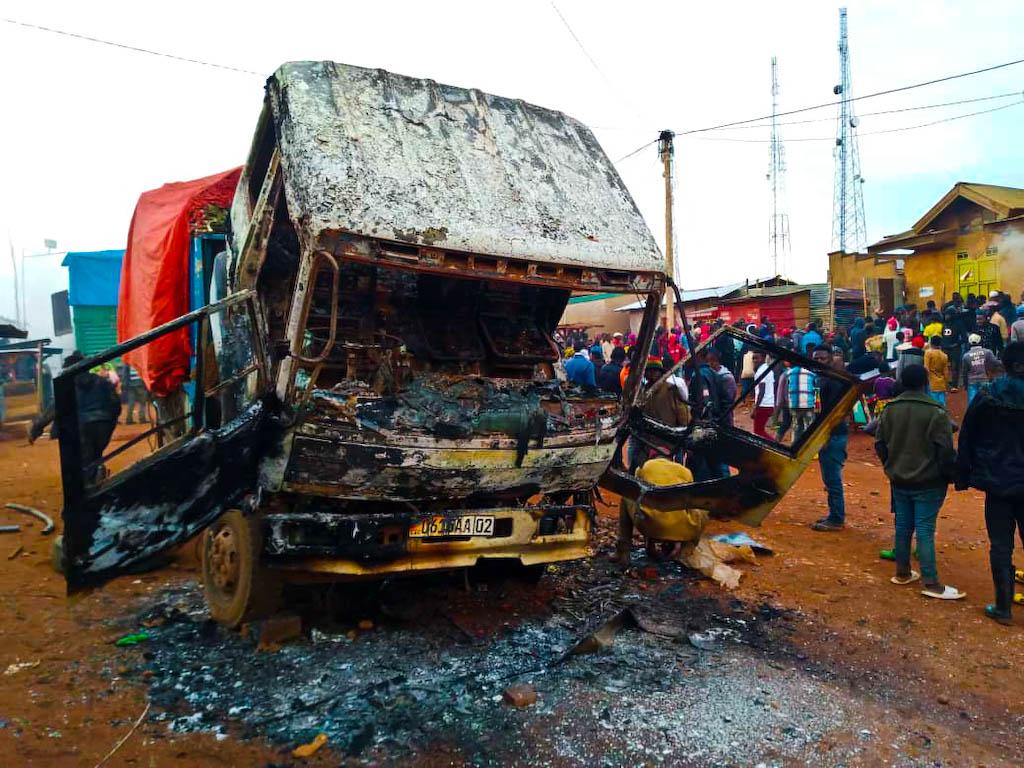 In their declaration published on Friday 11 November 2022, the members of the National Episcopal Conference of Congo (CENCO) drew a map of DR-Congo riven by insecurity. At the end of an Extraordinary Plenary Assembly held from 7 to 9 November 2022, the Congolese bishops expressed their alarm at the security situation in this enormous country (2.345 million km2).
According to them, since June, the M23 rebels, "with the military support of Rwanda and even Uganda", have occupied some localities in North Kivu (in the East part of the Country). Former rebels of the Congrès national pour la défense du peuple (CNDP) formed the M23 in 2012 after a mutiny. Its members are, for the most part, former soldiers of the Congolese army of Rwandan origin - Tutsi in particular - who rebelled against the Congolese government because they felt marginalised.
Always in North Kivu, the death toll is mounting in Ituri region, with repeated attacks by armed groups. In addition to these conflicts in the East, there are deadly clashes between different communities in Kwamouth (West). According to the official count, 180 people have lost their lives.
International community
The Congolese episcopate also criticizes the "hypocritical" attitude of sub-regional organizations and the international community "who have the levers to do justice to the Congolese people". It denounced the complacency of the international community towards the "predators" of the natural resources of DR-Congo to the detriment of peace. "We must not forget that beyond the natural wealth, there are the Congolese people who need peace," they said. "What kind of peacekeeping are we talking about when there are more and more deaths?"
He also called on the leaders of this Central African country to take responsibility. To do this, they believe that state institutions should reduce their lifestyle, as a way of contributing to the "war effort" against insecurity. Finally, they denounce the impunity in the country, since those "responsible for thousands of deaths" have never been questioned.
See: RD-Congo : l'épiscopat dénonce l'insécurité et interpelle la communauté internationale