First the People, then the laws
Newark 22.01.2018
Jpic-jp.org
Translated by: Jpic-jp.org
The Secretary of Homeland Security announced the termination of the Temporary Protected Status (TPS) for El Salvador. To allow for an orderly transition, it has being determined to delay the termination for 18 months, i.e. on Sept. 9, 2019. It means that an estimated 263,000 people has less than two years to leave the country or be deported.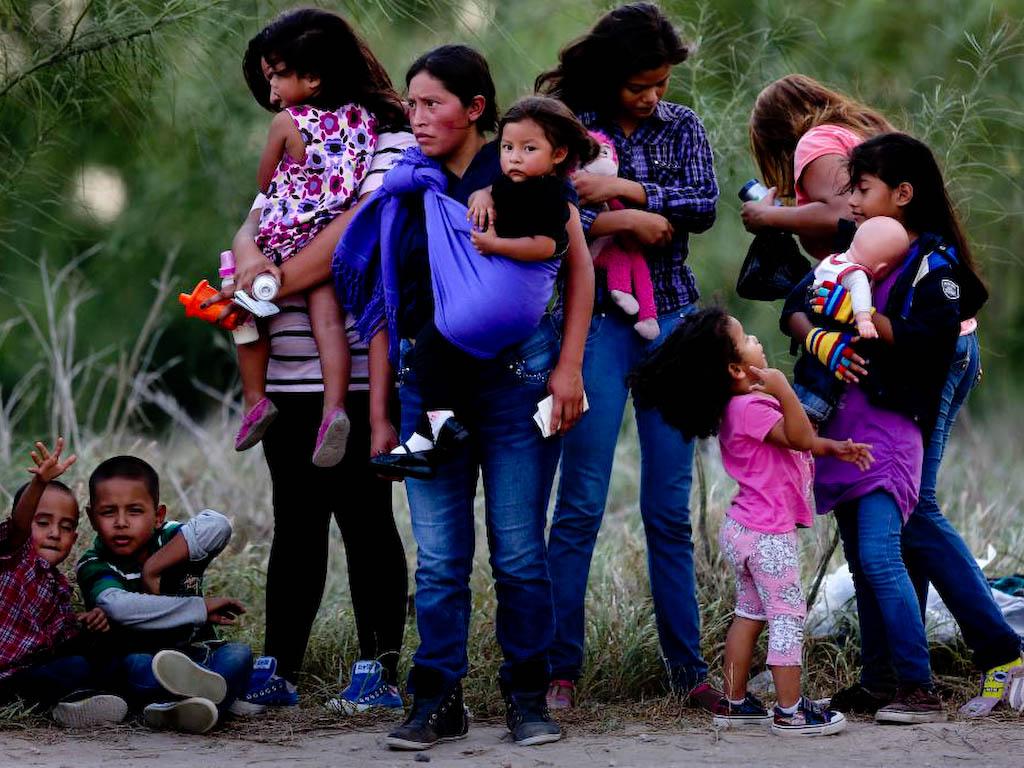 "The decision to terminate TPS for El Salvador was made after a review of the disaster-related conditions upon which the country's original designation was based." It is the official statement. "Based on careful consideration of available information, including recommendations received as part of an inter-agency consultation process, the Secretary determined that the original conditions caused by the 2001 earthquakes no longer exist." The TPS has allowed immigrants from El Salvador to live and work in the US since 2001, when earthquakes destroyed part of this Central American nation. Thus, the TPS for the El Salvadorians end.
Nevertheless, Donald Kerwin, Executive Director of the Center for Migration Studies (CMS), in a statement says that the decision concerns "roughly 200,000 El Salvadorans with strong and deep ties to the United States". According to CMS's research, 88 percent of Salvadoran TPS beneficiaries work, large numbers are homeowners, they have 192,700 US citizen children, and have lived in the United States (on average) for 21 years. As the government of El Salvador has repeatedly insisted, "the return of 200,000 nationals will be destabilizing: El Salvador cannot ensure their safe and productive return, and can ill-afford to lose the monies they remit home." In addition, explains, "While the Trump administration professes that it welcomes lawful immigrants, it continues to eviscerate legal immigration programs and marginalize immigrant families. Over the last four months, the administration has set a record low refugee resettlement ceiling (and refugee admissions have slowed to a trickle). It has also dismantled the Central American Minors (CAM) program, which allowed refugee children from the Northern Triangle states (Honduras, Guatemala, El Salvador) to join their legally present parents in the United States. Moreover, it terminated TPS for nationals from Haiti, Nicaragua, and Sudan. These decisions came on the heels of its decision to terminate the Deferred Action for Childhood Arrivals (DACA) program, without any substitute in place, based on exaggerated and uncharacteristic concerns over executive overreach. The president has also committed to reducing family-based immigration (which administration officials call "chain migration') and eliminating the diversity visa program. He has characterized both these programs as a menace to the nation's security. Attacks on refugee and legal migration programs have become a defining characteristic of this administration. The Donald Kerwin' declaration ends affirming that this last "decision creates many losers, and no winners. The losers include the TPS recipients themselves, their employers, their US citizen children, their US communities, El Salvador, and the US economy. The rule of law is another loser, as the decision will relegate hard working legal immigrants into persons without status and force TPS beneficiaries and their US children to return to violence-plagued communities without good economic prospects. The decision will also lead to increased illegal migration from El Salvador to the United States, as deportees seek to join family members in the US. We call upon Congress to provide permanent legal status to this population and other nationalities which have had their TPS eligibility rescinded." Congress now has 18 months to pass legislation protecting Salvadoran immigrants or their legal status will be revoked, according to a letter first seen by The Washington Post. Nevertheless, this situation will crisp the life of almost 100,000 family: would they stay risking sudden deportation hoping in an unsure new legislation or leave the country with or without their children? If the El Salvador cannot ensure a safe and productive return or about 200,000 nationals how will it face the migration of 263,000 adults and senior people with their 192,700 US citizen children.
To know more see