The 100 women-hope for Africa's future
Rivista Africa 16.10.2021
Africa
Translated by: jpic-jp.org
Politics, economy and culture are the areas of action in which the 100 most influential women in Africa stood out in 2021. It is a ranking drawn up by Avance Media, a well-known public relations and rating company.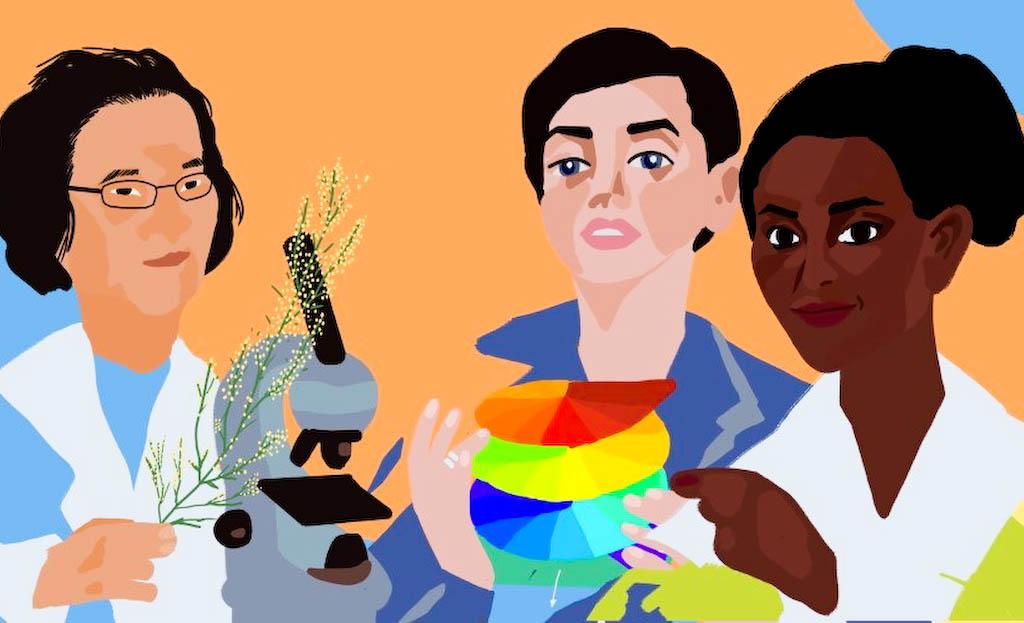 The list celebrates African women leaders who will inspire the next generations of women around the world, the Avance Media website reads that is in its third publication. The ranking offers since 2019 "a summary of women who have climbed the corporate hierarchy, started their own business or were at the forefront of decision-making both locally and internationally," according to its promoters.
The 2021 list includes women from 28 different African countries who have excelled in business, academia, diplomacy, philanthropy, entertainment and media, for personal skills, leadership and a willingness to overcome taboo and status quo. This year's award is inspired by the theme of International Women's Day: "Achieving a fair future in a world with covid-19".
Prince Akpah, CEO of Avance Media noted that the award-winning women falling into this list "thanks to their works and achievements that continue to inspire many young people across the African continent and beyond."
Some important names in this selection are those of Amina J. Mohammed, Deputy Secretary General of the United Nations, Sahle-Work Zewde and SamiaSuluhu Hassan, presidents of Ethiopia and Tanzania respectively. The list also includes VictoireTomegahDogbé, Prime Minister of Togo, Jessica Rose EpelAlupo and Mariam ChabiTalata - vice presidents of Uganda and Benin respectively -, as well as NgoziOkonjo-Iweala, Director General of the World Trade Organization and Angela Kyerematen- Jimoh, first African woman to lead IBM's operations in Africa.
The cultural sector is also well represented. Among the most influential African women are Chimamanda Ngozi Adichie, Nigerian writer whose writings are translated into thirty languages, together with TsitsiDangarembga, Zimbawese novelist and film director, finalist at the Booker Prize in 2020. Also noteworthy is the presence of AngéliqueKidjo, singer from Benin winner of a grammy, and of OmotolaJaladeEkeinde, actress who has more than 300 films to her credit and is also a model and philanthropist. There are also journalists of the caliber of Senegalese Jacqueline Fatima Bocoum and activists such as Nigerian Aisha Yesefu, co-founder of the #BringBackOurGirls movement.
The youngest on the list, however, is the deputy and Deputy Minister of Telecommunications of Namibia, Emma Theofelus, just 24 years old, but already at her second presence in this ranking.
See Ecco le 100 donne africane che ispireranno le prossimegenerazionisee also Advance Media announces 2020 100 most influential African women list (With the complete list and theirs photos)